Truce! Kylie & Rob End Feud To Start New Business Together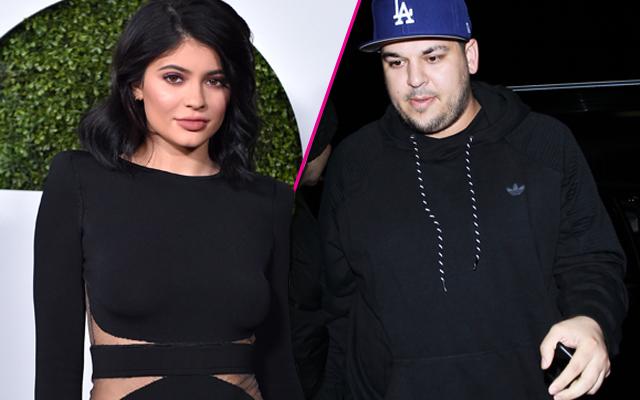 Keeping up with the Kardashians star Kylie Jenner is keeping the peace with her estranged brother Rob Kardashian – thanks to momager Kris Jenner and a lot of cash ! Only one week after the two formerly estranged siblings reunited for the first time in months, RadarOnline.com has exclusively learned that they are going into business together.
"Kris devised a plan to get Rob and Kylie on good terms with each other again. Basically, it was just to throw a lot of money at them and give them a new company," said a source.
Article continues below advertisement
As fans of the KUWTK clan know, Jenner, 18, launched a highly-successful lipstick company in late 2015 under the guidance of her mother – The Kylie Jenner Lip Kit.
In addition, Kardashian, 29 – who is still dating Kylie's boyfriend Tyga's baby-momma, Blac Chyna, 27 – has relied on income generated from his Arthur George sock line, also created with the help of the 60-year-old matriarch, for several years.
According to the source, after Kardashian recently made amends with his mother, "Kris is working closely now with Rob and Kylie on a new clothing line. They're thinking along the lines of underwear, lingerie, leisure wear."
"Rob's sock line has exploded since he implemented new designs to make it more trendy and hipster," the insider explained.
"So, of course, Kris wanted to combine Kylie's social media power with Rob's clothing name to create a fashion line that will appeal to both men and women."
What do you think Kylie Jenner and Rob Kardashian should call their new line? Tell us your thoughts in the comments below.