Kanye Slams Monster Mom Kim For Using North On Snapchat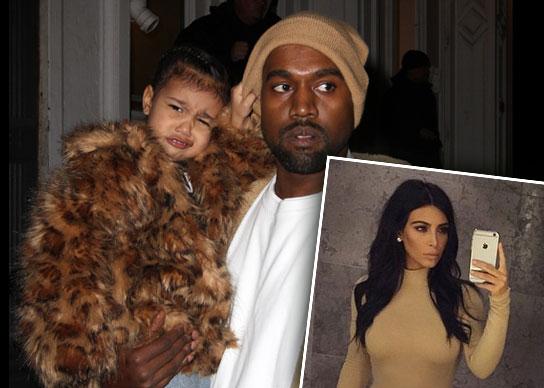 Article continues below advertisement
North also notoriously said in another snap that she's "scared of Snapchat." But although Kardashian doesn't seem to care, West is another matter.
According to a source close to the KUWTK clan, "Kanye cannot stand the fact that Kim uses their daughter North to promote herself on Snapchat or any of her other social media outlets."
But is West, 38, who often references his children on his own social media, being a hypocrite?
Apparently not.
"Kanye told Kim that it is different when he tweets about his kids because he is not actually putting them on camera against their will."
"Nori has made it very clear to her mother and the world that she does not like being filmed and Kim does it anyways," the source told Radar.
"Kourtney and her own mother Kris have come down on Kim over this and she simply ignores them too," the insider said, adding, "Kanye told her that he will not tolerate this behavior much longer"
Do you think that Kim Kardashian should be using North West to gain Snapchat followers? Tell us your thoughts on the comments below.