Exclusive
Banned! 'Furious' Kim Kardashian Refuses To Let Kanye West Speak To Rihanna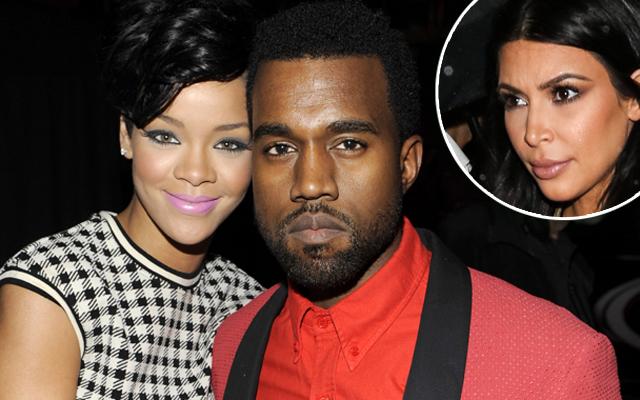 RadarOnline.com has learned that Kanye West has distanced himself from his longtime protégée Rihanna — and it's all because of his furious and envious wife, Kim Kardashian!
"Each and every time Rihanna is on the scene Kim gets jealous and threatened," an insider tells Radar, adding, "It's unbearable for all concerned."
The insider admitted that West, 38, and 27-year-old Rihanna "do have a very close bond" and that the two "flirt around each other a lot."
Article continues below advertisement
"This is just how Kanye is with everyone," insisted the insider, dismissing 35-year-old Kardashian's fears.
However, "That's not cutting it with Kim, who's paranoid they have this crush on each other and that one day Rihanna could steal him away."