Exclusive
'Teen Mom' War! Jenelle & Nathan Battle Over His GF Jessica Again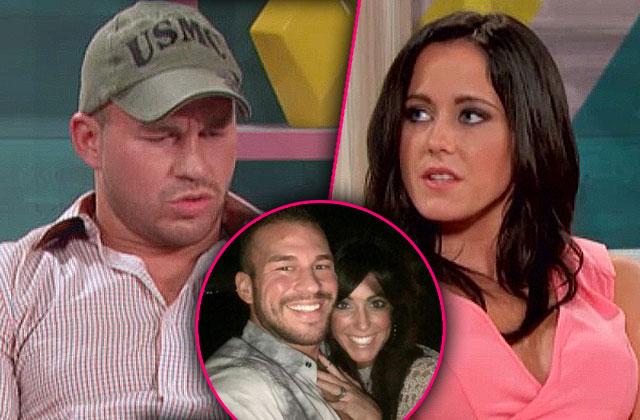 Jenelle Evans and Nathan Griffith may be fighting over the custody of their 1-year-old son Kaiser, but RadarOnline.com has exclusively learned that there's even more drama boiling behind the scenes of an upcoming Teen Mom 2 cast trip to New York City.
"The Teen Mom 2 cast is flying to New York over the weekend to film the After Shows," a source told RadarOnline.com.
But according to the source, producers are battling with Griffith, 27, about if his girlfriend Jessica Henry can travel with him to NYC or not.
Article continues below advertisement
"Producers have been speaking to Nathan about the Jessica going on the trip and they don't want it to interfere with Jenelle's no contact order," the source explained. "If Jessica goes to NYC, Jenelle can't be in the same area as her. She can be arrested for being in the same area as Jessica."
Evans, 24, doesn't want to take the chances of getting locked up again.
"Jenelle doesn't want to jeopardize that, so Nathan is going to have to either leave Jessica at home, or stay at home with her and skip filming in NYC this weekend," the source said.
Unfortunately, Griffith isn't thrilled by the two options laid out for him.
"Nathan is throwing a fit that Jessica can't go," the source said. "He wants a free trip. He claims to be sick of MTV, but then still piggybacks on their expenses."
As RadarOnline.com previously reported, police busted Evans in August 2015 and charged her with assault and battery after she got into argument with Griffith's girlfriend and allegedly threw a glass at Henry.