Dave Chappelle Blasts Caitlyn Jenner At Comedy Show ... With Kylie In The Audience!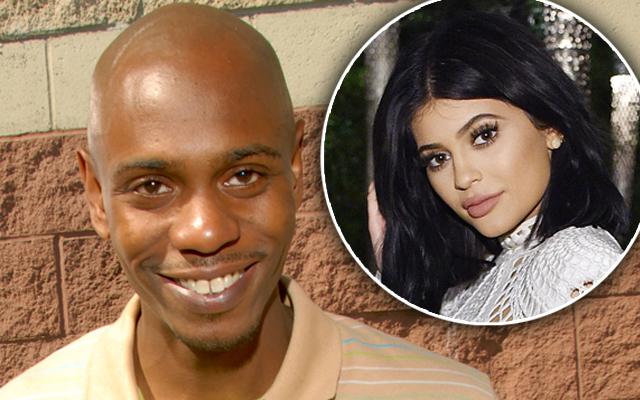 What a burn!
Dave Chappelle ripped on Caitlyn Jenner at his show in Hollywood this weekend, but one person was certainly not laughing.
Caitlyn's daughter Kylie was in the audience, along with boyfriend, Tyga, and eyewitnesses said the 18-year-old reality star was visibly displeased when Chappelle spent almost 7 minutes trashing her transgender dad.
In one bit, the comedian talked about Bruce Jenner, and how he was old enough to remember him as a "Superman" who was "beating Africans" in the Olympics back in the 70s.
Article continues below advertisement
He reportedly continued with an anecdote about a discussion with Kanye West last year. Chapelle claimed, "I said Kanye, why the long face? And Kanye replied, 'Man, you'll see.'"
Jenner reportedly kept a straight face during the segment and stayed for the entire show. But she was visibly peeved when leaving.
What do you think? Do you agree with Kylie's reaction? Let us know in the comments!