Teresa Giudice Is Trying To Get Pregnant Before Joe Gets Locked Up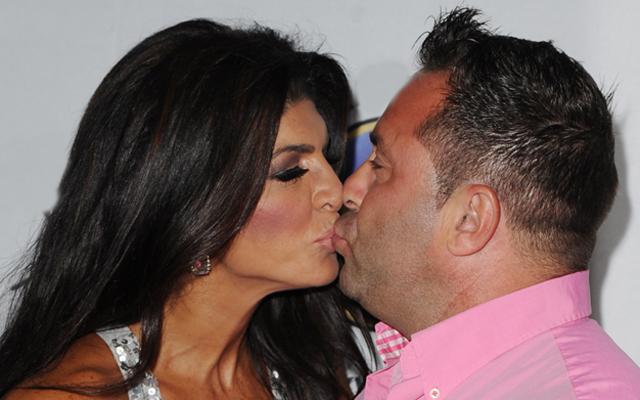 Teresa Giudice has babies on the brain and shockingly, the 43-year-old is trying for #5 with Juicy Joe.
Before the Real Housewives of New Jersey husband has to begin his 41-month federal prison sentence he and his wife are getting busy trying to get her knocked up!
"They are definitely trying to have a baby," a source told In Touch magazine about the 43-year-old mother of four.
Sexy time is a priority for the couple! "She and Joe have been intimate since she got out of prison in December," the source said.
Article continues below advertisement
And it may have worked! "She really seems to be glowing right now. She looks like she could be pregnant already."
The news was confirmed by Teresa's former prison cellmate Deseree Bradshaw, who said: "She talked about it when we would all pass around baby photos."
And it doesn't hurt that Teresa is thinking about her value to the network, either.
"Teresa knows a baby would be ratings gold, especially with her as a single mother with Joe in jail," the source told the magazine.
16 Celebrities Get Their Report Card as Moms—PHOTOS!
"And it would be a dream for Bravo, too. Everybody wins."
Upon his release from prison, Joe may find himself deported back to Italy and the source said a baby could help out his situation.
"He believes that if Teresa has a baby, there's a better chance she would follow him to Italy."
What do you think about Teresa's plot to get pregnant again? Sound off in comments below.