Whodunit? Teresa Giudice's Lawyer Cracks Down on Scandalous Prison Photo Leak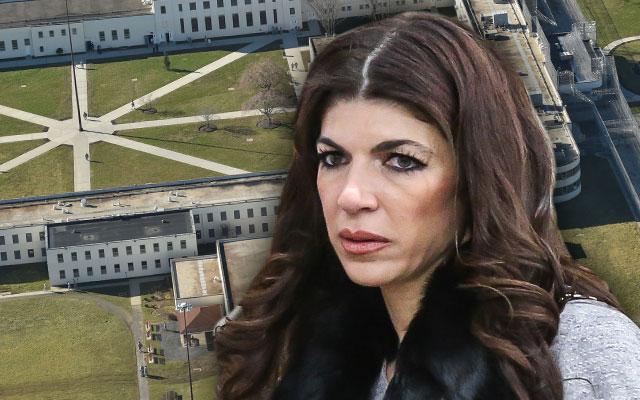 Teresa Giudice's lawyer is cracking down on a prison picture of his reality star client that will be featured in her memoir Turning The Tables, which hits bookstores next week— but was leaked early on social media, RadarOnline.com can exclusively reveal.
In the shocking photo, Giudice, wearing a grey jumpsuit, is surrounded by six prison pals, all striking a sassy pose.
The photo leak prompted Giudice's lawyer, James Leonard, "to immediately reach out to an individual that had reposted the picture on Twitter," an insider claimed. "The publisher made everyone who received an advanced copy of the book sign a non-disclosure agreement. Reviews and any information about the memoir can only be released when the book is officially released next week."
Article continues below advertisement
"If the person who originally posted the picture had signed an NDA, well, that individual could be in a lot of trouble."
The Real Housewives of New Jersey star, 43, is officially off of house arrest, and will appear on Good Morning America on Tuesday.
She will also do an interview with Bravo's Andy Cohen.
"It's going to be a no-holds-barred interview, and anything and everything will be asked," an insider promised. "Andy will start asking fans to submit questions on social media for Teresa."
Despite the photo scandal, Giudice is keeping her spirits high.
"Teresa is just excited to be going in front of the camera and interacting with fans again," the source assured.