Sharon Osbourne RIPS Into 'Two-Bit Celeb' Teresa Giudice Over Jail Time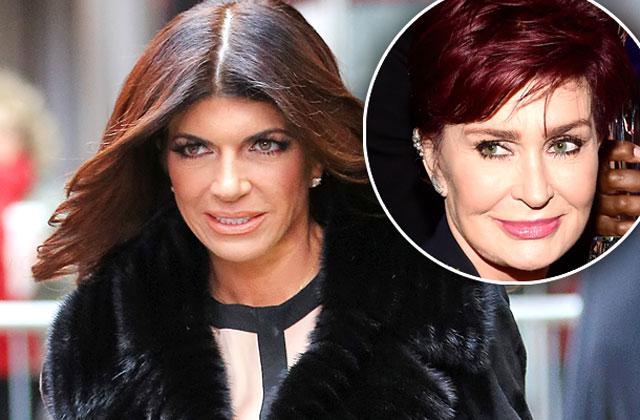 Since her prison release earlier this year, 43-year-old Teresa Giudice has been the talk of the town — but it's not all niceties for the Real Housewife!
On Monday's episode of The Talk, host Sharon Osbourne, 63, criticized the reality star for her criminal behavior.
"But for you, defrauding and somewhat of a two-bit con woman, you actually revolt me," Osbourne said. "And the thing is, it's just so stereotypical that somebody who's a two-bit celebrity goes into prison for whatever reason, comes out."
Article continues below advertisement
Later, after a lot of unsurprising backlash, the Brit-born host apologized for her insensitive comments, assuring the audience that she had no intention of hurting anyone's feelings.
"We've had a lot of people that have been on social media online saying I shouldn't made the comment about rape and the thing that in the context that it was used, really, people who know me know that I would never mean harm by saying that to people who have been in that situation," Osbourne said.
"It was a throwaway remark and that's the way it should be taken. As a throwaway remark, not meant to hurt anybody," she concluded. "So I apologize if I have offended or hurt anybody other than that woman that we were talking about."
Meanwhile, Giudice has yet to respond to Osbourne's remarks, though she's been busy promoting a new memoir detailing her prison sentence, titled Turning The Tables.
Do you think Sharon Osbourne was too harsh or right on the money? Let us know in the comments below!