Sam Smith's Extreme Weight Loss Shocks Fans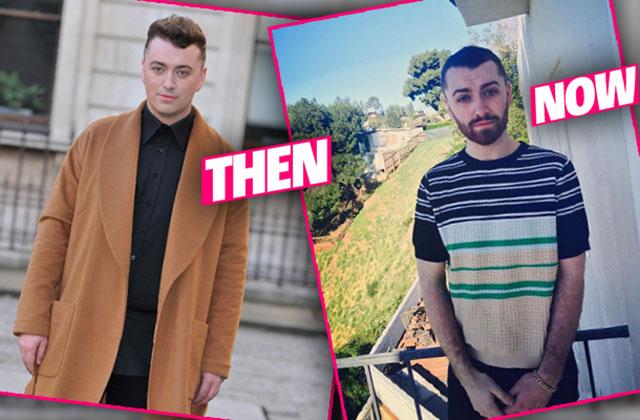 Sam Smith sparked major concerns over his health this week after the singer shared a nearly unrecognizable photo of himself on Instagram .
The photo, posted on Wednesday, featured a gaunt looking Smith, 23, standing on a sunny balcony in Los Angeles.
"California daze," the vocalist captioned his photo.
Though the star has steadily dropped significant weight over the last few months, this most recent snap had fans up in arms over his well being.
Article continues below advertisement
"OMG @samsmithworld you are too skinny!! Stay healthy!!! pls!" one follower commented on the photo, while another said, "HOW DIFFERENT DOES HE LOOK whaaat."
Other fans came to Smith's defense, however, writing, "You look great. Don't listen to anyone who says you need to be thicker or thinner. You're perfect when you're happy."
Another supporter chimed in, "Had to do a double take! Did NOT think this was @samsmithworld but ehh, as long as he's healthy and happy ;)."
As reported, "The Writing's On The Wall" hit-maker has had a long history of struggling with discipline in his diet.
"I saw a picture of me on New Year's Eve topless on a beach in Sydney and it made me want to kill myself," he admitted last year. "I just thought I was huge. I've had issues with my weight since I was a kid…My dad became a fitness trainer when I was 12 and he tried to help me, but I've always had issues."
As for his weight loss tricks, Smith credits the book Eat. Nourish. Glow for helping him drop significant weight in recent months.
"It helped me lose over a stone in 2 weeks and has completely transformed my relationship with food," he wrote of the book.
Do you think Sam has gone too far with his weight loss transformation? Let us know in the comments below!