O.J. Simpson Shopped For New Lawyers In Secret Phone Calls DURING Bronco Chase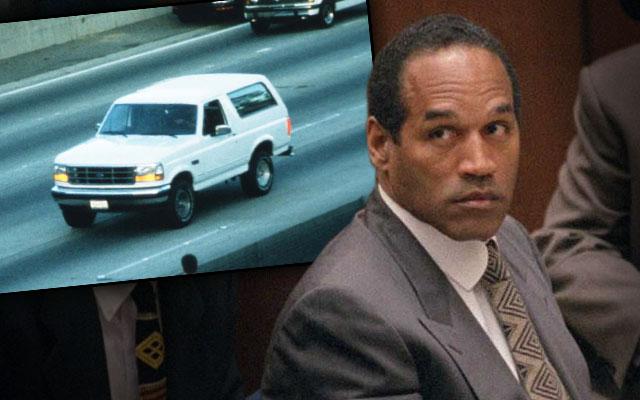 O.J. Simpson was suicidal during his infamous Ford Bronco police chase, but that didn't stop the brazen accused murderer from attempting to hire new attorneys on the road.
A high-profile Los Angeles criminal defense attorney, wishing to remain anonymous, exclusively tells RadarOnline.com that he received a call from the distressed Simpson on the infamous night of June 17, 1994.
"There was a call that my answering service received at 6:43 p.m., and the man on the other end of the line that said his name was O.J. Simpson," the attorney claims. "He asked if I was in the office, and obviously I wasn't because it was a Friday night. The service told the man I could immediately be reached, but he hung up."
Article continues below advertisement
"I would have loved to have talked to O.J., but there was no way to call him back because he had already been arrested and already had counsel."
After finally surrendering at his Brentwood mansion, and being formally arraigned on murder charges, the disgraced NFL legend's head lawyer Robert Shapiro hired Johnnie Cochran, F. Lee Bailey, and Barry Scheck to fill out the defense team.
Simpson, now 68, famously went on trial in 1995 to fight charges he killed his ex-wife, Nicole Brown Simpson, and Ron Goldman in cold blood.
He was acquitted— only to be found responsible for the deaths in a civil trial two years later.