O.J.'s Secret Confession! 'He Told Me He Did It,' Reveals NFL Star's Ex-Agent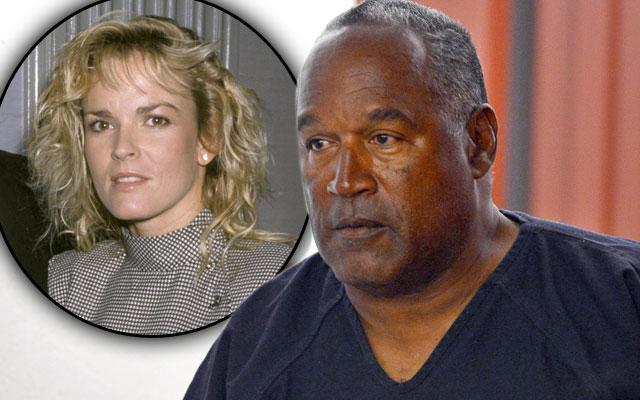 A Los Angeles jury acquitted O.J. Simpson of murder, but his long-time friend and former agent told RadarOnline.com that the NFL star is a cold-blooded killer!
Mike Gilbert claims Simpson admitted he committed the heinous crime and revealed the never-before-heard details about Simpson's failed suicide attempt with a gun.
Gilbert, Simpson's former agent, was by his friend's side immediately after Nicole Brown Simpson and Ron Goldman were found slaughtered at her Brentwood home, and he told RadarOnline.com about a shocking confession he says Simpson made.
Article continues below advertisement
"O.J. told me he did it," Gilbert claimed.
The author of How I Helped OJ Get Away with Murder: The Shocking Inside Story of Violence, Loyalty, Regret and Remorse also told RadarOnline.com that he spoke with Simpson after he admitted that he tried to end his life.
"O.J. was going to kill himself on Nicole's grave," Gilbert told RadarOnline.com.
"But when he snuck out of the house with Al Cowlings and went to her grave, there were cops there guarding the grave site. So that's when the infamous Bronco down the freeway chase happened."
Still, he said that Simpson was holding a loaded gun and tried to end his life.
"He told me that while he was sitting in the car he was planning to kill himself. So he pulled the trigger on the gun but it didn't go off."
Shockingly, Gilbert told RadarOnline.com that he asked Simpson why he didn't pull the trigger a second time and actually kill himself.
"O.J. seemed surprised by my question," Gilbert said. "He told me I had no feelings for him."
The FX miniseries The People V. O.J. Simpson: American Crime Story is airing for the next nine weeks and has dramatized the "Trial of the Century."