LuAnn De Lesseps & Thomas D'Agostino Plan New Years Wedding — But There's More Drama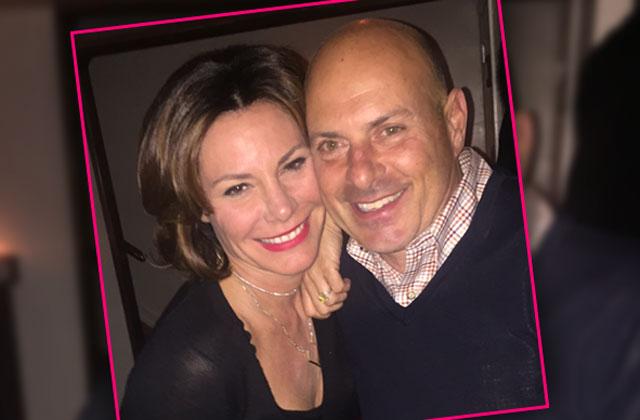 Now that they're officially engaged, LuAnn de Lesseps and Thomas D'Agostino Jr. are planning to say "I do" on New Year's Eve, Page Six reports.
As RadarOnline.com previously reported, de Lesseps's boyfriend, a businessman, proposed to her over the Super Bowl 50 weekend.
"Thomas D'Agostino, Jr. presented LuAnn de Lesseps with an engagement ring over the weekend in New York City," the star's rep revealed. "Thomas wanted to do the honor on Valentine's Day, but just couldn't wait and gave LuAnn an 8 carat canary yellow diamond ring."
Article continues below advertisement
As sources reveal, the 50-year-old Real Housewives of New York City star couldn't be more excited about her upcoming nuptials.
"LuAnn is over the moon in love with Thomas, considers him her soul mate and is so happy and grateful to have found love a second time," her rep said.
"I'm so lucky," de Lesseps said herself. "He's wonderful. "He's really just my soul mate. I was married for 16 years the first time, and very lucky and had my two beautiful children and I never thought it would happen to me again, but I found love again, and I'm a hopeless romantic."
But what will costar Ramona Singer have to say? As reported, D'Agostino previously dated the star after her messy divorce from ex-husband Mario!
Just yesterday, Singer, 59, confirmed their relationship, telling E! News: "Yes, I did date him, but we just didn't have any chemistry. I do think he's a nice guy. Now that I'm single again, I'm realizing just how small the dating pool is and how funny it is that Luann and I overlapped."