Laverne Cox's New Man Caught In Shocking Drug & Gang-Related Video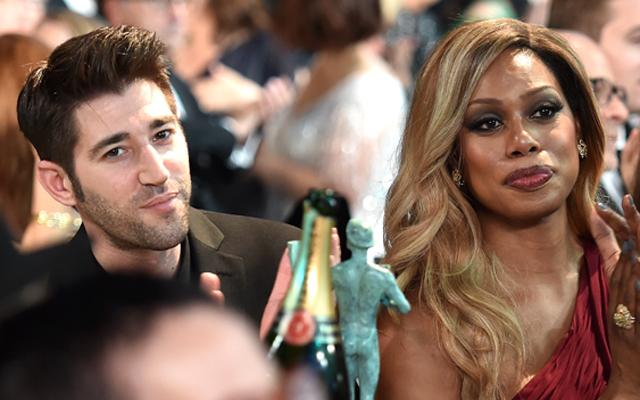 Laverne Cox's new boyfriend Jono Freedrix was featured in a shocking music video about gangs and drugs! The Canadian filmmaker threw his hands up like a rapper while others in the background made gang signs with their fingers, RadarOnline.com can exclusively reveal.
Freedrix's film students made the music video as a project, according to a Youtube caption. Several of the kids are seen acting goofy while dancing around to "Tunak Tunak Tun" by Indian artist Daler Mehndi, "Kush" by Dr. Dre feat, Snoop Dogg and Akon and "Pretty Freedrix Swag," a parody of Soulja Boys' "Pretty Boy Swag."
Article continues below advertisement
During "Kush," a song about marijuana, the students can be seen lip-syncing the drug-fueled lyrics and even edited the video to make them appear to be smoking.
They also were also playing with a lighter to emphasize their edgy musical montage while lyrics like "Roll up, wait a minute let me put some kush up in it" blare in the background.
The kids can also be seen singing to other questionable lines:
"Now it's that puff puff pass sh*t…blunts to the head, kush feelin' no mattress, we roll sh*t that burn slow as f***ing molasses, probably won't pass it, smoke it till the last hit," they mouth in the video.
About two and a half minutes in, the Orange is the New Black star's man Freedrix makes his debut. During his personal anthem, "Pretty Freedrix Swag," he can be seen "teaching" at a blackboard before he suddenly turns around and holds up three fingers.
The Canadian filmmaker can also be seen dancing with two female students, crossing his arms and goofily dancing.
As RadarOnline.com previously reported, Freedrix and Cox made their first public appearance at SAG Awards last month.