Kourting Kylie! Hillary Clinton Wants Youngest Jenner To Endorse Her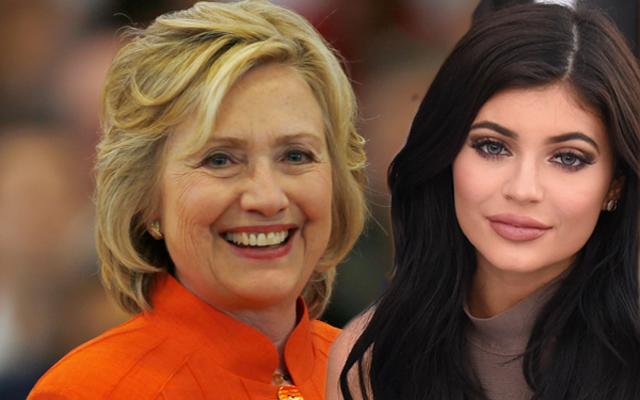 Hillary Clinton has come up with a surefire way to end her problem with the kids - by recruiting Kylie Jenner to help out her campaign, RadarOnline.com has exclusively learned.
"Hillary has been really worried about her support with millennials. She has a great relationship with the Kardashians so her people have been trying to get Kylie Jenner to endorse her," a campaign source told RadarOnline.com about the former Secretary of State angling to get an endorsement from Kris Jenner's youngest child.
Article continues below advertisement
"Kylie is the perfect age to support Hillary now and she has exactly what Hillary needs. She's 18 and she has over 50 million followers on Instagram. Hillary wants her support."
Kylie's older sister Kendall Jenner came out in support of Bill Clinton's wife, proudly posting on her Instagram page a picture wearing a Hillary t-shirt and putting in the hashtag #imwithher and family friend Anna Wintour just revealed a 10-page spread of the presidential hopeful in Vogue.
"Hillary is courting Kylie because she needs the help and she thinks it will help her connect to a younger demographic," the source told RadarOnline.com.
And Kim Kardshian's selfie with Hillary was a huge hit in 2015, a major factor in Clinton's desire to have the youngest sibling on board.
"Kylie could be a big influence in the race and Hillary needs all the help she can get," the source told RadarOnline.com.
Would Kylie Jenner influence your vote? Sound off in comments below.