Did Kylie Hack Kanye's Twitter With Rude Bill Cosby Note?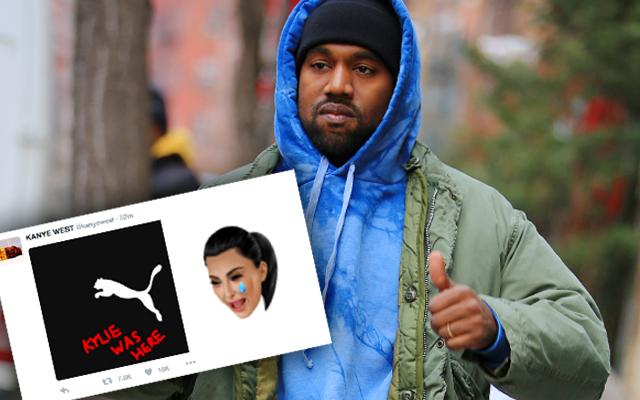 Was Kanye West's Twitter account "hacked" by Kylie Jenner who posted the most offensive Tweet he's ever sent?
Kim Kardashian's husband Tweeted "BILL COSBY INNOCENT!!!!!!!!!!" on Tuesday and was quickly slammed for the obnoxious note supporting the man who has been accused of raping over 50 women.
But was he trolling his own fans or was he hacked?
A new Tweet appeared that had the words "KYLE WAS HERE" with the Puma cat logo next to an ugly crying face Kimoji.
Article continues below advertisement
But were they both in on the joke, using a horrific experience that has torn apart the lives of Cosby's victims as a promotional tool for their respective clothing lines and his new album? Sound off in comments below.