Kris Jenner Is Holding Lamar Odom 'Hostage' On 'KUWTK'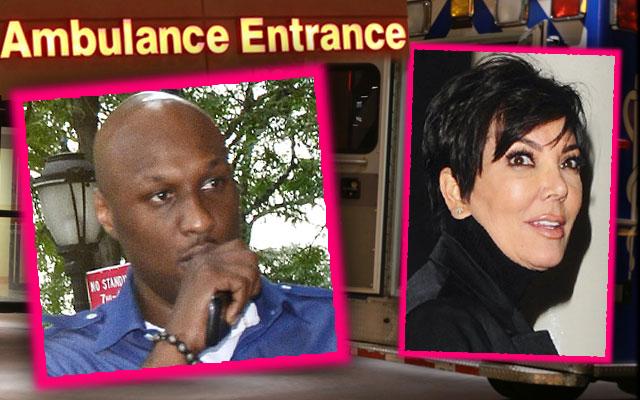 Article continues below advertisement
"They see an opportunity and they take it. Question is, what price?" Odom's cousin Simone Greggs asked Life & Style Magazine.
She slammed Jenner for being insensitive to the severity of his problems.
"His situation being retold on TV is a reminder of the time in his life that should be forgotten," Greggs said.
"He should not have to be constantly reminded of it. When you make a mistake, you want to move on."
Greggs slammed the momager's manipulations of her troubled cousin.
"You don't want to be reminded of it or held hostage. That hinders progress," she said.
But a Kardashian source said that there was no way they weren't going to exploit Odom's overdose.
"The family puts everything on TV. If anything, they think these moments are the most important because it proves they're a normal family with normal problems."
Greggs couldn't disagree more.
"It makes us so upset to see his situation being part of their show. But the Kardashians have a platform – and they go for it."