Kim Kardashian 'Livid' At Kanye Over Nasty Joke — Divorce Next?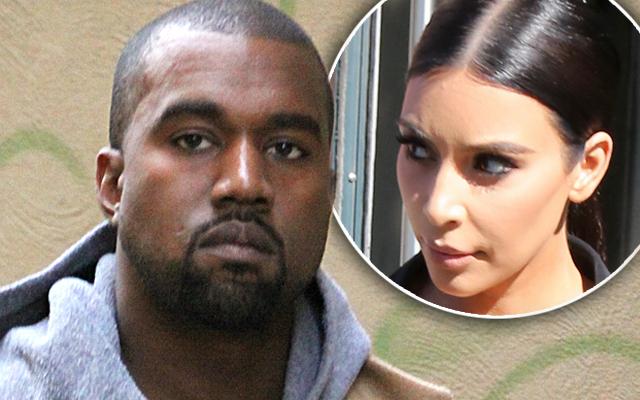 Kanye West just cannot keep his mouth shut! And after his latest meltdown, RadarOnline.com has learned, Kim Kardashian is reaching her limit.
Earlier this week, RadarOnline.com spoke to talk show queen Wendy Williams, who criticized the 38-year-old "Yeezus" rapper's marriage to Kardashian by saying, "I think that Kim likes the illusion of having a husband and children. And Kanye likes her because he likes a nice Barbie Doll."
Article continues below advertisement
And before that, Williams joked about his feud with Amber Rose on her show.
It was all in good fun, but once West got word of Williams's comments, he reportedly threw a dose of shade at her in a new rap that spoofed Aerosmith's hit song, "Dude (Looks Like A Lady)" and seemingly alluded to Williams as "a dude in a wig."
Word of the diss track blew up online, but RadarOnline.com has learned that it did not sit well with his wife!
"Kim thinks that Kanye was completely out of line by bashing Wendy," a source told RadarOnline.com. "It really pissed Kim off because she is a friend of Wendy's and thinks she's great."
It's just the latest source of tension for the couple. As RadarOnline.com reported, Kardashian sent West packing after his recent Twitter rant and is even reportedly "considering divorce."
Do you think Kanye West was out of line for what he said about Wendy Williams? Tell us your thoughts below.