More Signs Of Trouble! Kim & Kanye 'Very Distant' On Secret NYC Date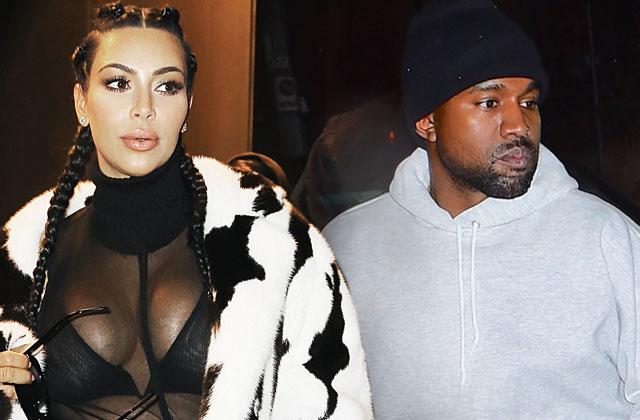 Kim Kardashian and Kanye West have been plagued by divorce rumors for weeks, and insiders say the stress is taking a toll on their relationship! The couple headed out on a secret date night in NYC this week, and an eyewitness told RadarOnline.com that their romantic evening out quickly turned into a tense nightmare.
An eyewitness at 75 Kenmare event space spotted the Keeping up with the Kardashians star and her hot-headed rapper husband Wednesday night, and told RadarOnline.com that they "were just very distant towards one another the entire time they were there. They honestly acted like the could not be bothered with each other."
Article continues below advertisement
Although the insider said that the Kardashian, 35, and West, 38, "avoided photographers at the club," RadarOnline.com got an exclusive photo showing a tense and unhappy looking couple.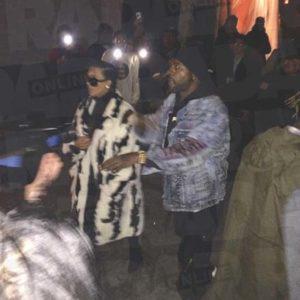 According to the source, "Kourtney Kardashian showed up with Jonathan Cheban right after Kim arrived."
"Although Kim and Kanye were swarmed when they came in, Kourtney and Jonathan were virtually unnoticed the entire time that they were there," the eyewitness said.
As RadarOnline.com previously reported, the failed date night for the parents to daughter North, 2 and newborn son Saint, comes on the heels of a very rough week in which West went off on several online tangents that set off a firestorm between him and his ife.
Aside from the Kardashian and her 36-year-old hot-bodied older sister, as well as West and Cheban, 41, other attendees at the 75 Kenmare included ASAP Rocky, 27, Heidi Klum, 42, and Josh Shuster, who is the Principal at DHA Capital.
Do you think that Kim Kardashian should leave Kanye West? Tell us your thoughts below.