Witnesses Reveal Horrifying Uber Rides With Kalamazoo Shooter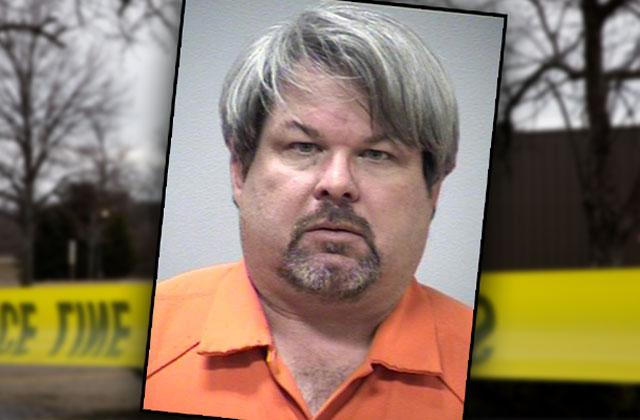 Between Jason Brian Dalton's terrifying killing sprees this weekend, the Uber driver was actually taking customers for rides.
As RadarOnline.com previously reported, the 45-year-old is now in police custody after allegedly killing six people in an hours-long shooting rampage in Kalamazoo, Michigan.
The shooting spree began around 6pm Saturday evening when a woman — who was with her three children — was shot four times in the parking lot of an apartment complex. While she is expected to survive, others were not so lucky.
Article continues below advertisement
Four hours later, two men were shot and killed at a Kia dealership. Ten minutes later, the shooter opened fire at a Cracker Barrel restaurant, slaying four women and seriously injuring a 14-year-old girl. Dalton was arrested two hours later.
Police and witnesses have also revealed that Dalton was accepting fares between killing sprees.
According to Fox17, around midnight, an Indiana native visiting Kalamazoo with his wife called for an Uber, despite reports of multiple shootings.
"I halfheartedly joked at him and said 'You are not the shooter are you?'," the husband said, "and he said 'no', and I said 'are you sure', and he said 'no, I'm just really tired.'"
Other customers of Dalton, who weren't aware of the shootings at the time, described his erratic behavior behind the wheel, including "swerving in and out of oncoming traffic."
Meanwhile, representatives from Uber have started in on damage control.
"Jason Brian Dalton had passed a background check, and was a driver-partner with Uber," an Uber safety rep said in a statement. "We have reached out to the police to help with their investigation in any way that we can."
Watch The Video On RadarOnline