Jenelle Hospitalized Again Over Tumor Scare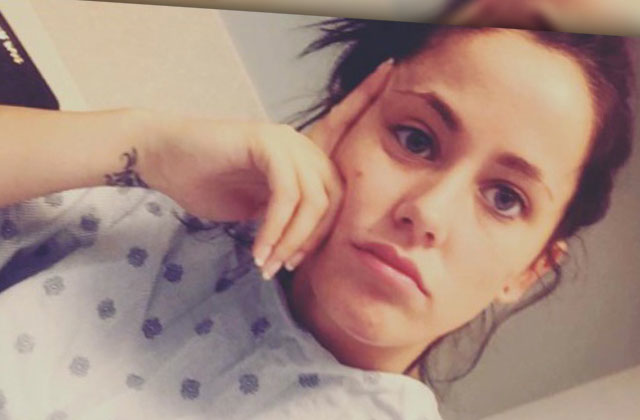 Jenelle Evans has been dealing with a mystery medical crisis for a month now—and RadarOnline.com has exclusively learned that the 24-year-old Teen Mom 2 star was secretly hospitalized again today.
"She's in the hospital in North Carolina right now," a source close to the reality star told RadarOnline.com. "She just went this morning. She drove herself and is there with Dave and Kaiser."
According to the source, Evans was experiencing multiple symptoms.
Article continues below advertisement
"She can't walk from her muscles in her legs and hips being so weak," the source explained. "She's dizzy and very pale. She's also having hot flashes and cramps."
As RadarOnline.com first reported, Evans has been recently hospitalized on three different occasions in North Carolina complaining of similar symptoms.
In the first round of doctor's visits, they blamed her issues on anxiety. But Evans opted to undergo even more testing.
"She's been to New York City twice to meet with doctors at NYU," the source explained. "But she didn't have any luck."
Now, doctors in North Carolina are saying that Evans may have problems with her pituitary gland.
"They think it's her pituitary gland in her brain causing all of this," the source explained. "That might mean a tumor, but Jenelle's not sure."
"They are very concerned and have all of her paperwork from every time she has been to the hospital," the source added.
Evans's ongoing health crisis is taking a toll on the reality star.
"She's been dealing with a lot," the source said. "She's very stressed about everything."