Jenelle Evans Promotes New Diet Pill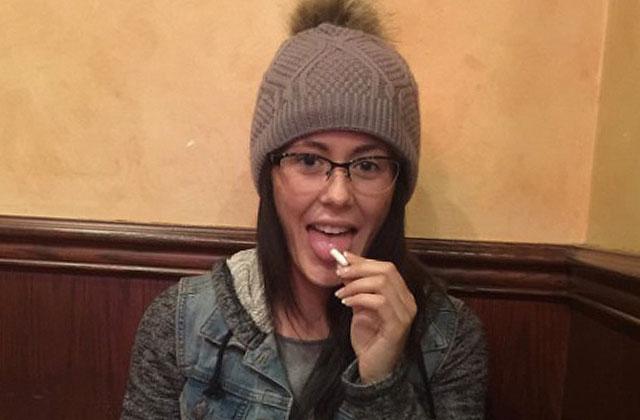 Jenelle Evans has been in and out of hospitals over the past few weeks chasing a mystery diagnosis for never-ending symptoms.
But despite her failing health, the Teen Mom 2 star posted a concerning picture of on Instagram Tuesday of herself popping a pill into her mouth.
Evans, 24, is a recovering heroin addict who has also been busted in the past for drug related charges.
Luckily, this time though, Evans was only taking a dieting capsule.
Article continues below advertisement
"Had a great visit in NYC! Back to my baby! Finally!!" she captioned the image. "Thank you @proteinworld for carbblocker and helping me during my travels. This stuff helps when your eating out especially during traveling !! Check it out #proteinworld"