Cheryl Tiegs Bashes Curvy Sports Illustrated Model Ashley Graham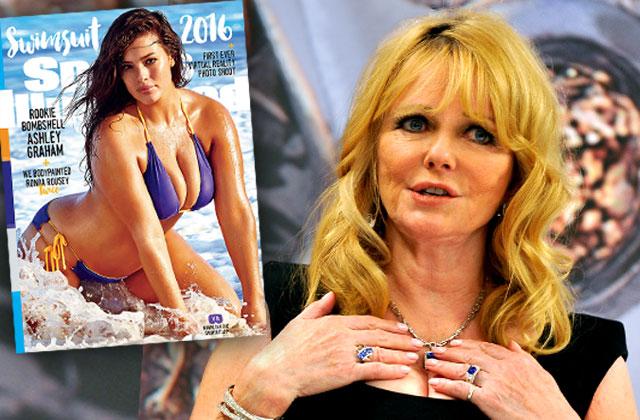 Plus-sized models might be taken over the world one magazine cover at a time, but not everyone is happy about it — especially former supermodel Cheryl Tiegs.
When asked how she felt about full-figured Sports Illustrated stunners like Ashley Graham at a pre-Oscars party this week, the 68-year-old didn't hold back her disgust.
"Actually, I don't like that were talking about full-figured women because it's glamorizing them," Tiegs said on the matter.
Article continues below advertisement
"Your waist should be smaller than 35. That's what Dr. Oz said and I'm sticking to it," she added.
A three-time Sports Illustrated model in the '70s and '80s, Tiegs had a different opinion of Graham groundbreaking cover, which was the first to feature a plus-sized model in the magazine's history.
"Her face is beautiful, beautiful," Tiegs said of the curvaceous 29-year-old. "But, I don't think it's healthy in the long run."
The legendary model later clarified her comments, adding that being underweight is equally unhealthy.
Graham shared a different opinion on the matter this week, telling Ellen DeGeneres in an interview, "I am not a promoter of anorexia. I am not a promoter of obesity. I think we have to promote women to be healthy at every size as long as they are getting off of the couch and moving their body."
Watch the Video on RadarOnline.com: