Ultimate Revenge! Blac Chyna & Amber Rose Filming Show With Scott Disick & Tyga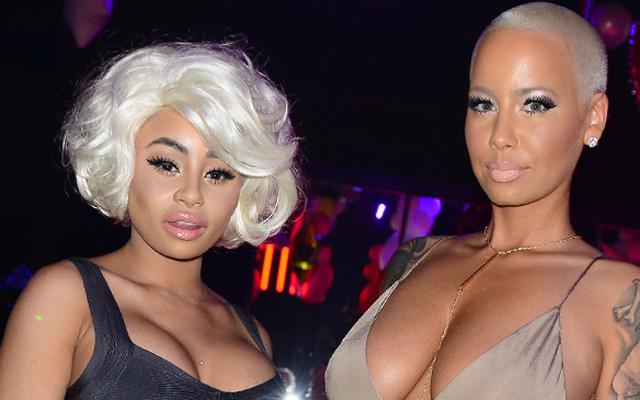 Blac Chyna and Amber Rose have been feuding for months with the Keeping up with the Kardashians clan.
But RadarOnline.com has exclusively learned that it is the two former strippers who are going to have the last laugh – all the way to the bank!
In the past several weeks, a bevy of stars closely tied to the Kardashians – including Scott Disick, 32, Tyga, 26, and James Harden, 26 – have been making very public appearances at Ace Of Diamonds Strip Club outside of Beverly Hills, Calif.
Article continues below advertisement
"The reason that all of these Kardashian-related celebs have been going there is because they are all getting paid to appear in the pilot to make it more interesting than it already is," the insider claimed.
Although Rose and Kim Kardashian, 35, have buried the hatchet after a very public battle over comments Kim's 38-year-old husband Kanye West made about Rose's baby-daddy Wiz Khalifa, 28, the animosity between Rose and Blac Chyna, and the KUWTK reality family is still very much alive.
WEIGHT GAIN PHOTOS! Rob Kardashian Spotted Outside For First Time Since 2014
And the source told RadarOnline.com that it will only get worse!
"Blac Chyna and Amber know that having a reality show based on them working at a high-priced strip club near Beverly Hills is guaranteed to make ratings and they are right," the source added.
"Now they just have to find a taker. Look out Kris Jenner!"
Do you think that Amber Rose and Blac Chyna's strip club themed reality show would be a success? Tell us your thoughts in the comments below.