Presidential Election 2016
Bernie's Big Lie EXPOSED: How He Tried To Hide Secret Love Child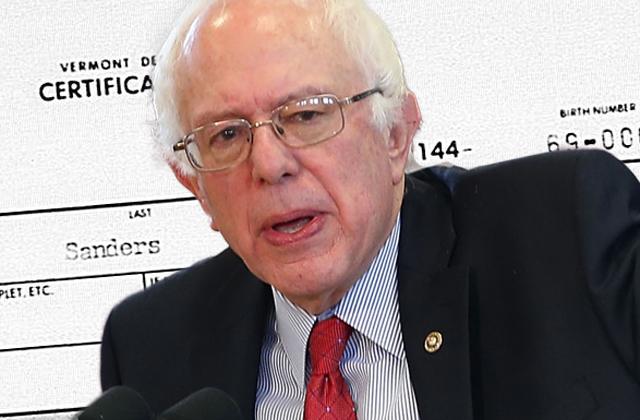 After Bernie Sanders' crushing loss in the Nevada caucus, RadarOnline.com has learned new information that could derail his presidential campaign once and for all. According to documents obtained by RadarOnline.com, the 74-year-old had a secret love child in the 1960s — and tried to cover it up!
The birth certificate for Levi Sanders, Bernie's only biological son, shows that the child was born on March 21, 1969. His mother is named as "Susan Sanders" on the document, and her "maiden name" is listed as Susan Cambell Mott. However, there is no indication that the young couple was actually married at the time of their son's birth — or at any time after that!
Article continues below advertisement

So why lie? Sanders and Mott lived together for several years after his split from first wife Deborah.
In 1988, Sanders married his current wife Jane O'Meara Sanders. From there, he inherited her three children from a previous marriage.
Still, Levi has remained out of the spotlight for most of his dad's campaign. He did, however, reveal to People Magazine in January that Sanders was anything but a father figure.
"When I was a little kid, I started with B. Then it was Ber and then Bern and now it's Bernard. Or the Bernster. I've never called him Bernie. And I never have called him Dad," he told the magazine. "Even when I was six years old, I thought it was childish. He was a friend, not an authoritarian."
As RadarOnline.com previously reported, Sanders was busted for writing sex essays about rape, abuse and kids in 1972.
"He's a real sicko," a source said.