Hot Commodity Teresa Giudice Was Hit On In Prison, Former Cellmate Claims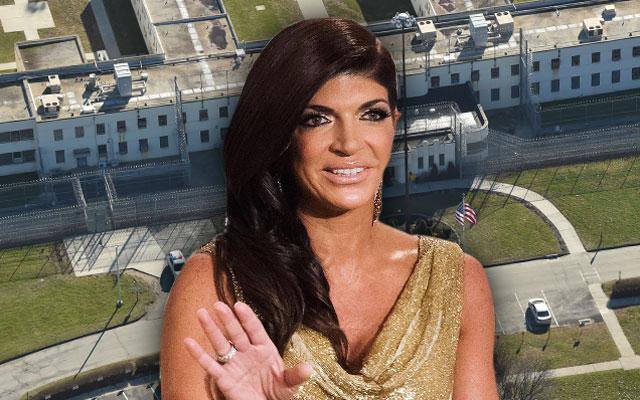 Teresa Giudice is celebrating her freedom after a year locked in a federal prison but her cellmate is revealing shocking claims about the details of her incarceration.
Deseree Bradshaw, who served a year in the Danbury Federal Corrections Facility for bank fraud, six months in the same cell as Giudice, is speaking out about the reality star's prison hell in an interview with Life & Style.
"She really cried a lot," Bradshaw told Life & Style magazine. When Giudice first arrived, in January 2015, she said the reality star was struggling to record her name for the prison phone system. "She broke down and cried about that."
Article continues below advertisement
A homesick Giudice let the tears flow often, Bradshaw alleged: "A lot of times at night she would cry in her cell, about how much she missed tucking her kids in."
Notorious on the Real Housewives of New Jersey for mopping her floor every night, Giudice was repulsed by the bathrooms, her former roomie claimed.
Bradshaw said she couldn't hide her disgust, and that the reality star "didn't understand how women could be so nasty."
Even worse, the attractive 43-year-old was often hit on by the other prisoners Bradshaw claimed.
"Some of the girls would say she was pretty and 'had pretty teeth,'" but Giudice just laughed their advances off.
The realities of prison were hard for her to handle. When Giudice witnessed her first fight "She ran away and was like 'Oh my God they're fighting! Go get help!"
The one topic that Bradshaw said was off limits for Giudice was her marriage. When any of the women would bring up Joe Giudice's cheating, Teresa simply said "It's just a big lie."
Are you surprised Teresa received special treatment behind bars? Sound off in comments below.