Lockdown! Teresa's Strict House Arrest Rules Revealed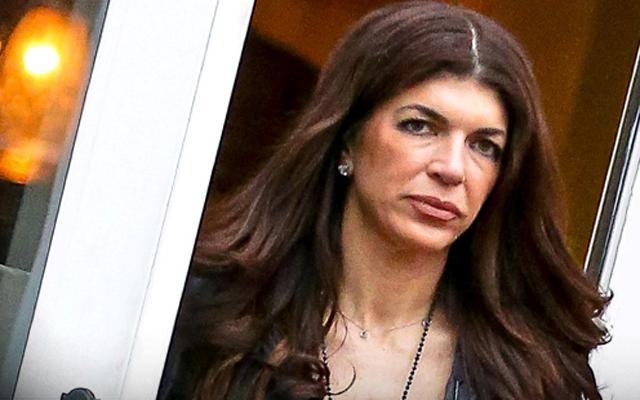 Teresa Giudice is out of prison but she's still on lockdown! RadarOnline.com has all the details of her strict house arrest arrangement.
The saucy Real Housewives of New Jersey star, 43, "is required to check in daily with the Federal Location Monitoring program that is overseeing her house arrest," an insider explained. "The ankle bracelet Teresa must wear until February also gives officials her exact location."
Article continues below advertisement
But that's not all. The source revealed, "While under house arrest, Teresa must be home no later than 9 pm. If she has a work commitment later than that, she must get prior approval."
"It's embarrassing for Teresa because she wants to go into New York City with her friends, but that will have to wait for a bit."
Indeed, Giudice will be required to wear the ankle bracelet until February 5, 2016.
Giudice "isn't a fan of wearing the ankle bracelet because it's cumbersome and bulky," the source previously told Radar.
During recent filming for Real Housewives of New Jersey, however, Giudice, 43, was pressured to reveal it on camera. "She wasn't happy to do it, but knew Bravo wanted it for the show," the source previously said.
"Keeping the ankle bracelet hidden requires a special wardrobe," the source explained. "Teresa wants to wear a short mini-skirt and heels, but that's just not an option."