Pay Up! Teresa Facing $550K Tax Bill From The IRS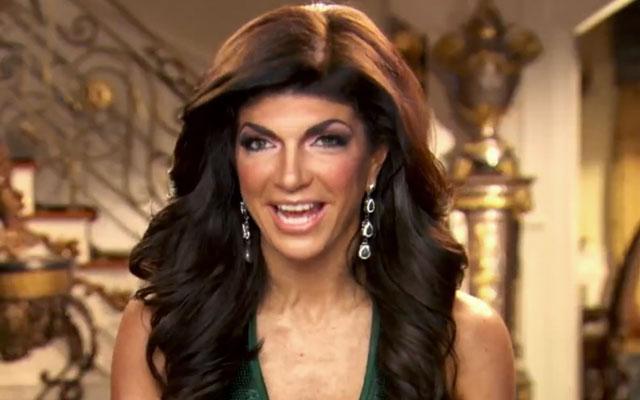 Teresa Giudice was back to work almost immediately after her release from prison last month, and with good reason: RadarOnline.com has learned that although she has paid off nearly $414,000 in restitution to crime victims, she still owes $550,000 to the IRS!
An insider explained, "The primary focus for Teresa since being released from prison, aside from filming Real Housewives of New Jersey and the family, has been getting her debts paid."
Article continues below advertisement
And she's throwing herself head-first into the process of learning to live life on the straight and narrow.
"Teresa no longer just signs her name on the bottom line of a contract or loan documents," the insider said. "The IRS isn't something that can be dismissed, and Teresa is working with her attorney to get payments to the agency arranged.
"She would love to write one check to the IRS and have it over and done, but it's just not the reality of the situation," the source continued. "The IRS will be paid, and Teresa will never get herself in this situation ever again."
As RadarOnline.com reported, an IRS tax lien against Joe and Teresa was filed in Morris County, New Jersey, on October 21, 2015. The lien claims that the couple hadn't paid taxes for almost nine years.
Now, she certainly has the income to make a dent in that debt: Giudice's RHONJ paycheck from Bravo is estimated to be worth between $1 and 2 million, and she landed a book deal for at least $750,000.
But that doesn't mean she's giving up her life of luxury just yet.
Less than one week after the Real Housewives of New Jersey star got a $90,000 Lexus luxury SUV, she was spotted out and about toting a glitzy $2,500 Valentino bag.
Giudice, 43, was photographed shopping at a grocery store, with the iconic Valentino rockstud tote in camouflage denim.
However, a Giudice family source told RadarOnline.com, "The purse isn't new, and she bought it sometime before going to prison earlier this year." Indeed, it is not widely available for purchase any more.