Fabellinis? Fuhgeddaboutit! Teresa Banned From Drinking On House Arrest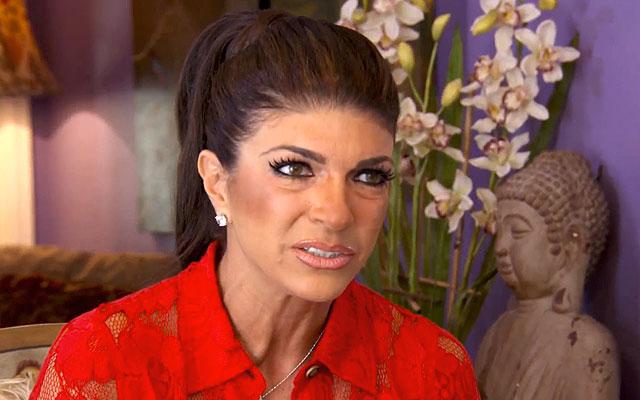 Teresa Giudice won't be toasting to her release from prison, RadarOnline.com has learned: The Real Housewives of New Jersey star has been banned from drinking alcohol while on house arrest.
According to an insider, the terms of Giudice's release dictate that "Teresa can't consume any alcohol, at home, not even a glass of wine."
"She is allowed to go to parties where alcohol will be served, but has to get prior approval from her probation officer," the insider continued. "Ahead of attending Melissa Gorga's boutique opening last week, Teresa informed her probation officer that alcohol would be served. She was given the go-ahead."
Article continues below advertisement
"Going to a restaurant that serves booze also requires approval," the source revealed. "Teresa doesn't mind it because she is just grateful to be home with the family. The probation officer and Teresa are in constant communication daily. Her schedule is also provided to the official."
As RadarOnline.com reported, the 43-year-old reality star was back in action at the opening of Gorga's fashion boutique, Envy, on January 14, 2015.
"She was so zen after being in prison that nothing is fazing her anymore," an eyewitness previously told RadarOnline.com. "She had to be told where to stand and what to do and basically did nothing. She wasn't at all like her old diva self!"
Giudice's house arrest will end on February 5, and she'll finally be able to remove her ankle bracelet.
"Of course she wants the bracelet off," a source told RadarOnline.com. "She will continue to be on probation, but won't be strictly monitored. There has been no chance of Teresa doing anything to mess this up. Going to prison was the wake-up call she needed."