Rob Kardashian Refuses To Leave Bedroom, Has Burgers, Fries & Pizza Delivered To Door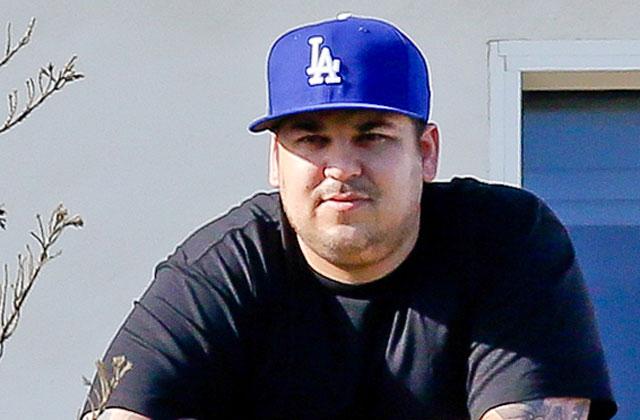 Just weeks after his hospitalization and diabetes diagnosis, Rob Kardashian refuses to change his dangerous lifestyle, terrifying his sisters and mother, Kris Jenner.
Now, according to In Touch, the 28-year-old recluse not only remains hidden away in his older sister Khloe's Calabasas home— he refuses to leave his room!
Sources told the magazine that Rob has food delivered to his bedroom door.
And the meals are far from healthy.
Article continues below advertisement
"He's been eating everything fattening and unhealthy in sight‑ burgers, fries, pizza, fried chicken, potato skins, burritos, enchiladas and chips," an insider said.
As RadarOnline.com exclusively reported, he is also hooked on sugar-loaded Red Bull energy drinks.
Rob better act quick. His vital organs are failing, RadarOnline.com revealed last week.
"His pancreas is basically not functioning," a family insider said. "He also has kidney problems. He's very, very sick."