Fame Over Family? Friends Urge Kris To Halt 'KUWTK' Filming & Help Rob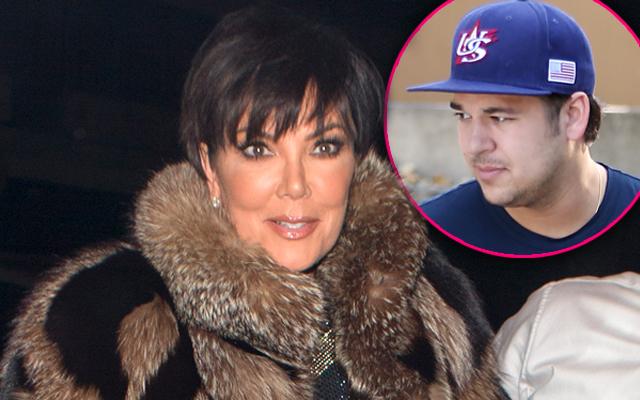 Whether confronted by an overdose, a rehab stint, or emergency hospitalization, the show must go on for Keeping Up with the Kardashians! Kris Jenner refused to stop the family's filming and PR machine after Lamar Odom and Scott Disick's personal crises last year. And now that son Rob Kardashian is in trouble, insiders told RadarOnline.com that her friends are urging her to take a break and get him help.
Article continues below advertisement
As RadarOnline.com reported, Rob was hospitalized with diabetes complications earlier this month. But filming has continued ever since.
"One of Kris's close friends recently urged her to think about stepping back from it all, so she could help Rob," an insider claimed. "Rob is suffering, and his health has only gotten worse since the diabetes was diagnosed."
"Kris's full-time job is being the manager of all six kids, but its time for her to focus all of that energy on her son," the insider continued. "He feels lost and hopeless."
"He refuses to monitor his blood sugar daily as doctors have told him to do. Even more frustrating is that Rob's diabetes would likely go away if he began working out and eating healthy!"
For now, however, Jenner is simply keeping an eye on the situation, the source said, and "she is ready to spring into action at any time. All Rob has to do is ask."