It's War! 'Furious' Lamar Plots Revenge Over Khloe's Nasty Hooker Comments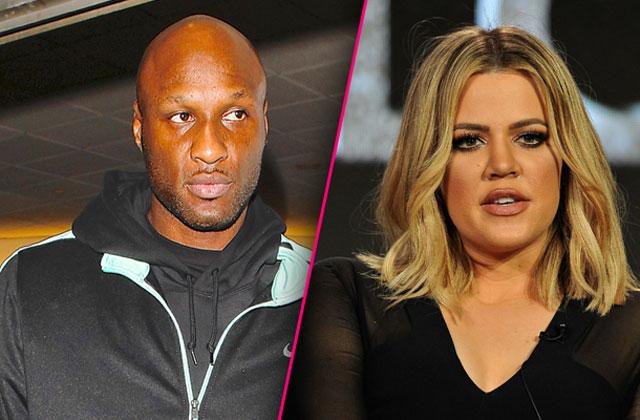 So much for in sickness and in health! RadarOnline.com has learned that Lamar Odom is furious with estranged wife Khloe Kardashian, because the reality star continues to publicly bash him while promoting her new talk show, Kocktails with Khloe.
During an explosive sit-down on The Howard Stern Show this week, Kardashian laid everything about Odom out on the table, including details about his cheating and mistresses.
Article continues below advertisement
According to a source, "Lamar heard the entire interview Khloe did with Howard and was very unhappy about it. Didn't she just go out on another media tour for her book and take credit for saving Lamar's life?"
"Lamar called Khloe and asked her to stop talking about him," the source said. "He is trying to get on with his life and all Khloe wants to do is dredge up the past."
"Khloe told Lamar there was nothing she could do about it because she continues to be asked about how he is doing," the source continued. "Lamar pointed out that she isn't going out and going into detail about Rob's issues. And bringing Lamar's assistant into the whole thing by claiming he set up the rendezvous was just a low blow."
Now, the source said, "Lamar is ready to get out of Los Angeles and go back to Las Vegas, away from Khloe. Khloe just wants to look like a saint to the rest of the world, but behind close doors she has given Lamar hell, and he's not going to let her use him for PR any more."