On The Run! Lamar Didn't Tell Family About Hospital Release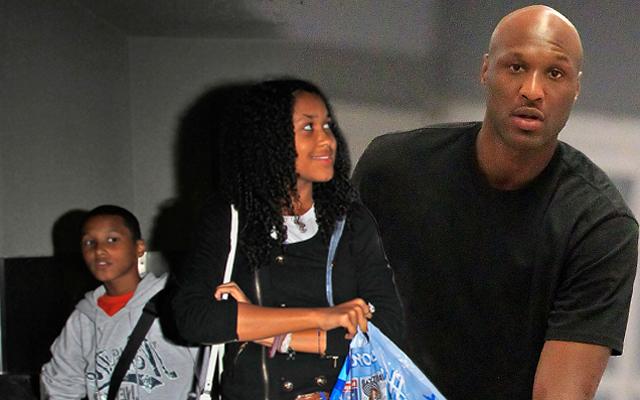 Lamar Odom was moved to a rehab facility without the knowledge of his children, Destiny, 17, and Lamar Jr., 13, RadarOnline.com has learned. In fact, after visiting their dad at the hospital over the holidays, they only found out he had left from media reports!
"The move did come as a surprise, as they learned about it after reading it online," a source close to the family told Radar.
Meanwhile, Odom's recovery from the drug overdose in October is still ongoing. The incident will "have lasting effects on Lamar," the source said. "His memory continues to be a big issue along with incontinence."
Article continues below advertisement
"The facility Lamar has been moved to is much closer to Khloe's house, and he will be there for six to eight weeks," the source said.
Will his kids visit? Maybe not if Kardashian can help it. "Khloe wasn't happy the kids posted that photo of Lamar in the hospital," the source claimed. "She has been the gatekeeper."
Odom was photographed Jan. 8 after his release from Cedars Sinai Hospital in Los Angeles, Calif — almost three months after he was found unresponsive following a drug binge at a Nevada brothel.
Kardashian, 31, recently revealed that the 36-year-old has been "doing amazing" in recent weeks.
"I'm so proud of the strength that he has to fight this battle that's his battle," she said during a promotional event for her new series, Kocktails With Khloe. "And I'm so grateful for everybody's love and concern, because I think it is coming from a good place."