'Sister Wives' Star Robyn Brown Gives Birth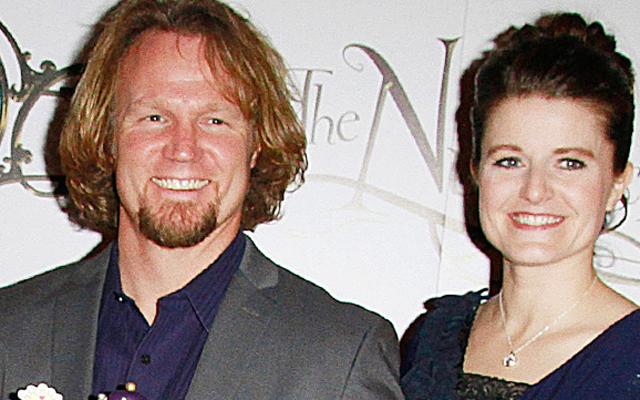 Welcome to the world baby #18!
Sister Wives star Robyn Brown gave birth to a baby girl on Sunday, January 10, at 10:10pm with her husband, Kody Brown.
This is the second child for the polygamous couple, who originally only had a "spiritual" marriage. They tied the knot after Kody legally divorced his first wife, Meri Brown, last year so Kody could adopt her children from a previous marriage.
"Right now we haven't decided on a name," Robyn told People magazine about her 9lb. 9oz. daughter. "We have been searching for the right one for months, but nothing has felt right. We are just getting to know her now and waiting until she whispers it in our ear."
Article continues below advertisement
It's a bit of happy news at last for the family. They were rocked by a shocking scandal when it was revealed last year that Meri had been a victim of a cruel catfishing scheme, and the man with whom she thought she was having an emotional affair turned out to be a woman.
Meri's unhappiness in the situation was documented on the last season of Sister Wives, with Robyn's involvement in the situation coming into question.
Meri's struggle to have more than one child was also a prominent story line, and her jealousy of Robyn's ability to have more children with Kody became a sore point, but Robyn did not address that in her statement about the baby.
"We are happy and blessed to welcome the newest addition to the Brown family!" Robyn told the magazine.
Similar to the Duggars, Robyn gave birth at home with the assistance of a midwife. Her parents, Paul and Alice Sullivan, were also in the room to watch the baby arrive.
"'Baby Sister' is already opening her eyes and seems to love listening to all the voices of her big family talk around her," Robyn gushed about her daughter.
"It was such a beautiful moment when the family was all gathered together to meet our newest sweet addition!"