Truce! Kim Richards' Sisters End Feud To Help Her Mourn Ex-Husband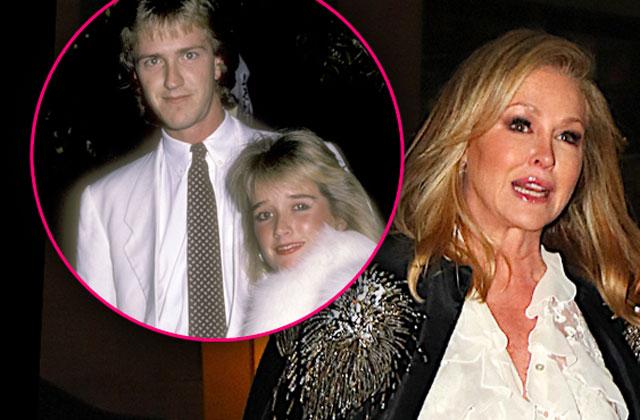 Kim Richards and her sisters Kathy Hilton and Kyle Richards have been caught up in a nasty feud for months. But after Kim's ex-husband, Monty Brinson, passed away this weekend, RadarOnline.com has learned that all pettiness has been put aside to help Kim mourn.
According to an insider, Kathy has stepped forward to pay for Brinson's memorial and funeral, as concerns for Kim's sobriety grow following the tragic loss.
Article continues below advertisement
Kim's brother-in-law Rick Hilton — married to Kathy, 56 — took to Instagram Sunday evening to announce the sad news.
"We have lost Monty Brinson after a brave battle with cancer," he wrote. "His heart was as big as the moon and he was loved by all he met."
Real Housewives of Beverly Hills star Kim, 51, "is beyond inconsolable," an insider revealed.
"Even though Kim knew Monty was dying, she had prayed and hope for a miracle. Monty had lived twelve months beyond what doctors had said was the time he had left," the source explained.
Now, "Kathy is stepping in and taking care of paying for a memorial/funeral service. Those plans are still being made, but Kim won't need to worry about anything."
As for Kyle, the source said, "She has been in touch with Kim since finding out Monty died. They are in a better place than just a few months ago."
Brinson, 58, had been married to Kim from 1985 to 1988, but the couple had maintained a close friendship throughout their adult lives, even attending family events together.
Article continues below advertisement
In his final days, Brinson kept fans informed of his condition, posting to social media and maintaining an optimistic outlook until the bitter end.
"Even though I'm facing death eye to eye which instead of being scared or pity sic, I'm embracing it as I go forward with this journey," he shared on Instagram just last week. "I pray my journey helps others in what lays ahead of them through their struggles."
The Hiltons will "be there to support Kim during this very difficult time. Monty had been the rock in Kim's life, and everyone just wants to get her though this tragic ordeal," the insider added.