Funeral Face-off! Kyle Plans To Attend Service For Kim's Ex Amid Family Feud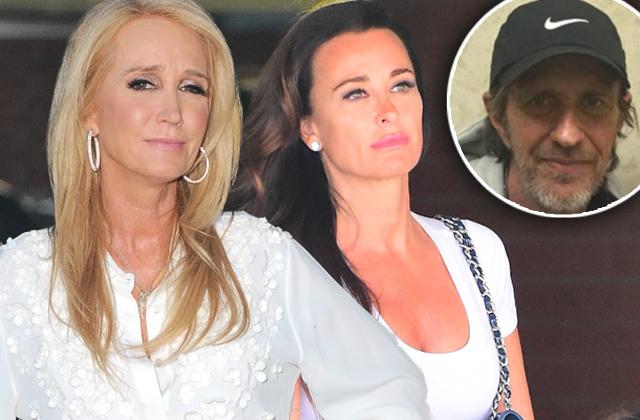 The Richards sisters' family feud has cooled since the death of Kim Richards' ex-husband, Monty Brinson, RadarOnline.com has learned. Not only has Kim been letting her older sister, Kathy Hilton, plan Brinson's funeral; but also, sources said sister Kyle Richards is planning on attending the service this weekend.
An insider told Radar, "The funeral for Monty is going to be held this weekend, with only immediate friends and family in attendance. Kim has been extremely upset and just can't believe that her best friend is gone. Kathy and Rick have been taking care of all the arrangements."
Article continues below advertisement
"Kyle is planning on going to the funeral, and it will be the first time in months that all three sisters have been together," the source revealed. "The drama between Kyle and Kathy will be set aside for the day, as they focus on celebrating Monty's life. Supporting Kim during this difficult time is bringing the family together."
His oldest child with Kim Richards, Brooke Brinson Wiederhorn, flew out of town over the holidays, a move that sources said devastated her father. "Monty was so upset the Brooke wasn't with him and went out of town," a source previously claimed. "He was telling friends that he was really hurt by Brooke and didn't understand why she would do what she did."
After Brinson, 58, passed away at Kathy's house, Kim, 51, posted on social media, "Monty was an amazing person with an amazing soul... We shared over 30 years of Love & Happiness and brought a beautiful daughter into world. I am so grateful for all that we shared. I know we will be together again one day. I love you Monty."
Brinson was married to Richards from 1985-88. Though they split, they maintained a close friendship, even attending family events together in recent years.