Khloe Kardashian Posts Sad, Cryptic Messages On Social Media After James Harden's Raunchy Night With Strippers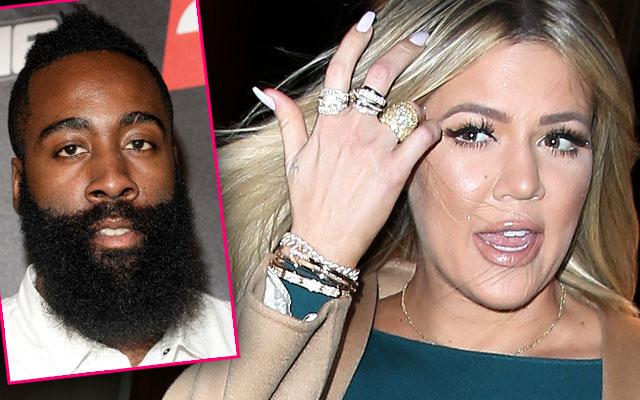 Khloe Kardashian seems to be having a case of the blues lately --- and she's taking to social media to let the whole world know how she feels.
The 31-year-old reality star spent Sunday morning making rapid-fire posts to Instagram, first loading photos of her hugging her sisters, and then sharing breakup memes, which appeared to be thinly veiled messages to her on-again off-again boyfriend, James Harden.
Article continues below advertisement
"Thank you Lord for all of the obstacles you put into my life. I put ALL my faith in You," she wrote in a caption. "I have complete trust in knowing that every obstacle you have placed was done in order to protect me on my journey. My greatest lessons are learned from my losses. Which in turn become my greatest gains. In my darkest hour.... I thank YOU."
She then posted a picture of flowers, followed by another meme, captioned, "When you've experienced love at its purest, its hard to settle for less."
https://instagram.com/p/BA7x5iRBRnV/
As RadarOnline.com reported, just days ago, Harden's ex-girlfriend, Ashley Jade, was spotted court side at his basketball games two nights in a row --- thanks to comp tickets secured by Harden himself! To make matters worse, after one of the games, Harden was spotted partying all night at Ace Of Diamonds strip club in Los Angeles with Kardashian nowhere to be found.
Do you think Kardashian and Harden will be able to rebound? Share your thoughts in the comments section below.