Anna Duggar Releases Statement After Visiting Josh In Sex Rehab Amid Reports That She's Pregnant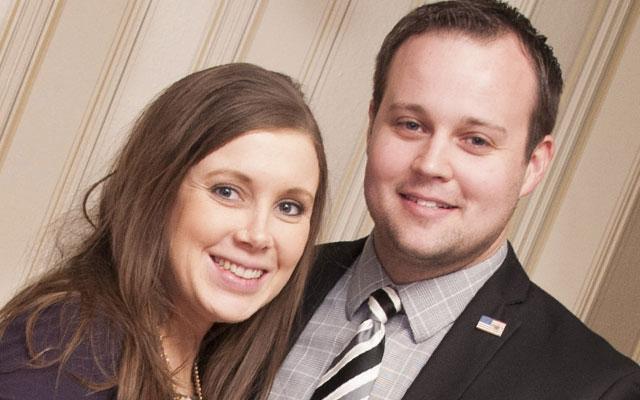 As RadarOnline.com reported, Anna Duggar's life was turned upside down in May 2015 when the world learned that her husband, Josh Duggar, had molested his younger sisters when they were children. Her world was rocked yet again a short time later when Josh admitted in the wake of the Ashley Madison hack that he was not only addicted to pornography, but that he had cheated on his wife. Now, the mother of four has issued a statement following a recent visit to her husband's sex rehabilitation clinic.
Article continues below advertisement
"Many have asked how I am doing," she wrote on the family's blog. "So many have asked that its actually humbling and touching. 2015 was the most difficult year of my life."
Still, as difficult as life has been for her, she has found some measure of comfort in her religion. "Amazingly I've found that in my own life crisis God has drawn near to me ("He's near to the brokenhearted" Psalms 34:18) and my faith has been more precious to me than ever before," she wrote.
She spoke about her trip to see her husband, who entered an Illinois sex rehabilitation clinic in the aftermath of the scandals. "Just recently I visited Josh," Anna revealed. "It was an important step on a long difficult road. I want to thank all of you for your prayers and your messages of hope. I can never express how your kindness and prayers have brought encouragement when I needed it most-outpacing the grief and discouragement at every turn," she added. "I trust that God will continue to show His love and tenderness toward us and bring beauty from ashes-somehow-as only He can do. Please continue to pray for me, Josh and our children."