Josh Duggar Files Motion To Dismiss Porn Star's Battery Lawsuit — But Doesn't Deny He Paid Her For Rough Sex!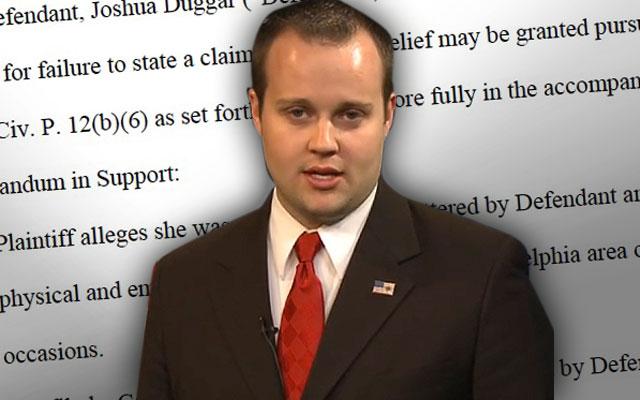 Josh Duggar has filed a motion to dismiss a porn star's battery lawsuit against him— but not because he denied her claims they had two nights of rough sex in seedy hotel rooms.
Instead, the 27-year-old father of four's attorneys argued that Danica Dillon, 28, failed to provide enough detail to support her allegations he assaulted her and intentionally inflicted emotional distress during the sex sessions, RadarOnline.com can reveal.
Article continues below advertisement
In U.S. District Court documents exclusively obtained by RadarOnline.com, Duggar's lawyer Jeffrey A. Conrad said "the Plaintiff has not alleged that Defendant attempted by force to do injury to her."
READ THE SHOCKING COURT DOCUMENTS
"Assault requires both intent to place the Plaintiff in imminent apprehension of harmful or offensive contract and the Plaintiff's actual imminent apprehension," he wrote in the December 30 filing. "Plaintiff did not provide anything more than a formulaic recitation of the elements of assault and/or battery."
The attorney then took a dig at her admission of prostitution.
"Her labels and conclusions are not adequate, particularly because she states that she consented to physical and sexual contact in exchange for payment."
As RadarOnline.com previously reported, Dillon slapped Duggar with a $500,000 lawsuit in November, claiming the married Christian "manhandled" and "physically assaulted her" during their first night together in Philadelphia following her March 2015 strip club appearance.