Judge Shuts Down Josh Duggar In Porn Star Battery Lawsuit— Again!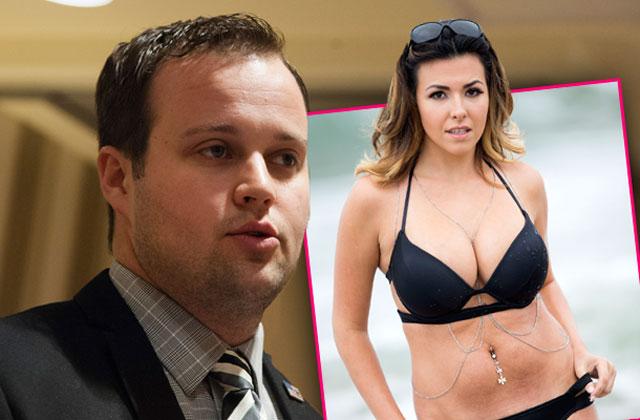 Josh Duggar is just not getting his way in porn star Danica Dillon's battery lawsuit.
The married Christian, who as RadarOnline.com reported on Friday, claimed to have never met the woman accusing him of physically and emotionally injuring her during two paid sex sessions, begged the court to force Dillon to release evidence she suffered from $500,000 in damages by a certain deadline— but a judge took the adult film actress and escort's side.
Article continues below advertisement
In U.S. District Court documents exclusively obtained by Radar, Judge Mark A. Kearney denied Duggar's motion to compel Dillon's "initial disclosures," or medical treatment costs and employment information.
READ THE SHOCKING COURT DOCUMENTS
"Presumably, if this matter is of such importance to her that she would file a public complaint, make accusations about Defendant on national television and demand more than half a million dollars, producing some documentation of her losses and injuries and the names of people who have knowledge about her allegations within the time set by this Court and required by its rules should be feasible," Duggars' attorneys huffed in January 8 documents. "In fact, Defendant believes it should be a priority."
The court previously gave Dillon, 28, otherwise known as Ashley Stamm-Northup, and her attorneys an extension to provide the information, and the decision still stands.
The two parties will meet in court on January 21 for a pretrial conference.
This wasn't Duggar's first court rejection. Last month, the disgraced reality star, 27, attempted to toss out the case, claiming Dillon didn't provide any specific details of the assault.
Judge Kearney promptly ordered the father of four to reply to Dillon's abuse allegations.
In addition to his legal woes, Duggar is still in hot water with his family. Last summer, he confessed to cheating on wife Anna, 28, and harboring a secret porn addiction. He was whisked off to Bible-based rehab Reformers Unanimous, where he is expected to remain until late February.