Confess! Judge Orders Josh Duggar To Tell The Truth About Porn Star Sex Trysts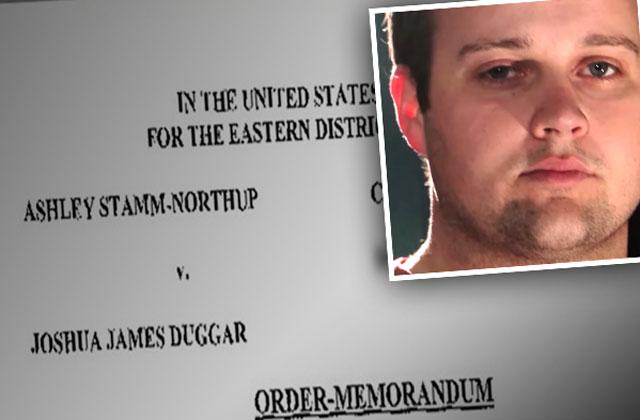 Josh Duggar's attempt to toss out a porn star's battery lawsuit has failed— and now, the disgraced reality star will be forced to tell the truth about his sordid affair in court, RadarOnline.com can exclusively reveal.
According to U.S. District Court documents obtained by RadarOnline.com, a judge denied Duggar's motion to dismiss, in which the married Christian, 27, claimed Danica Dillon, also known as Ashley Stamm-Northup, failed to provide enough detail about how he battered her and inflicted emotional distress during their two paid sex sessions last spring.
Article continues below advertisement
READ THE SHOCKING COURT DOCUMENTS
But judge J. Kearney disagreed, claiming Dillon had a strong case, and demanded the legal process continue.
"We decline to grant Duggar's motion to dismiss at this early stage of litigation, where Stamm-Northup alleges Duggar treated her roughly, caused physical injuries, and she felt 'as if she were being raped,'' he wrote on January 6.
In addition, Kearney ordered Duggar to reply to her abuse allegations by January 20, meaning the father of four will have to tell the whole story about what really happened during the triple-x affairs.
As RadarOnline.com previously reported, Duggar and Dillon, 28, also have a pretrial court hearing in Philadelphia the very next day, January 21.
The adult film actress and stripper, who is also a married mother of two, first filed the $500,000 lawsuit in November, alleging Duggar's battery left her with an anxiety disorder similar to Post Traumatic Stress Disorder.
As Duggar fans know, the father of four checked into a Bible-based rehab for infidelity and porn addiction in late August, and likely remains in the treatment center more than four months later.