Jenelle Evans Secretly Hospitalized!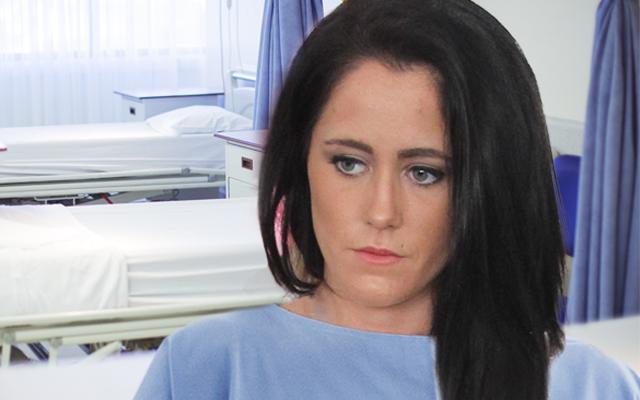 Jenelle Evans has been secretly hospitalized, RadarOnline.com has exclusively learned.
Revealed an insider, "Jenelle is in the hospital right now and has been in and out all week. She doesn't know what's wrong."
As RadarOnline.com reported, Evans, 24, has had a court date looming, a warrant out for her baby daddy's arrest, and so much more drama on her plate over the past few weeks.
"She said she was too stressed," the insider told RadarOnline.com. "She went to the hospital for anxiety."
Article continues below advertisement
But in addition, the source said, "Her nerves are all messed up in her body and she has restless leg syndrome and can hardly walk. She has shortness of breath and loss of coordination and balancing when walking."
"She's having hot flashes like insane and overload in ever sense of her body. She feels like she has arthritis in her knees."
Now, said the source, "Jenelle doesn't think it's stress-related. The other hospital said it was anxiety, but they ran simple blood tests and Jenelle told them they were wrong, and to take a thyroid test on her. They refused and discharged her and sent her home."
According to the source, "Her issues started Sunday," and Evans was released on Wednesday, January 27. Before that, she had been vacationing in Miami with new boyfriend David Eason.
And although she has a court date on February 16 for her own August 2015 arrest late last year after a fight with baby daddy Nathan Griffith's girlfriend, Evans partly blamed the hospitalization on her ex.
"The anxiety was all from Nathan's stunt," the insider claimed, referring to Evans's allegations that Griffith recently stole her car. He currently has a warrant out for his arrest.
But as her issues continue, the source said, "They are testing everything now."
Story developing.