Brooks Ayers Planning Juicy Tell-All Book To Save His Bad Reputation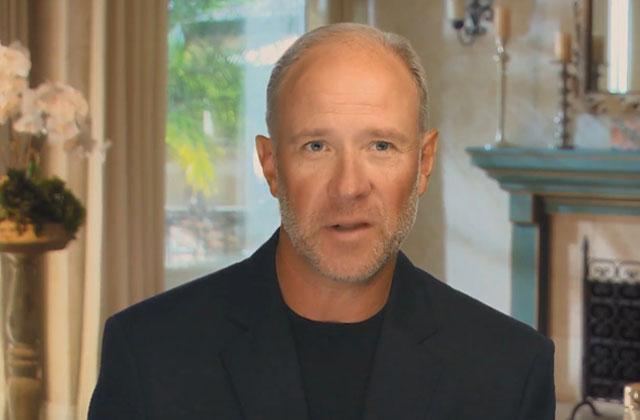 If Vicki Gunvalson has any more skeletons in her closet, she may want to watch out.
The reality star's controversial ex-boyfriend Brooks Ayers — who was accused of faking cancer on The Real Housewives of Orange County — is reportedly writing a new tell-all book in hopes of salvaging his career and reputation.
After breaking up with Gunvalson last summer, the 48-year-old moved to the Midwest to spend time with his children — and get cracking on the juicy exposé.
Article continues below advertisement
According to Page Six, the reality star has already accomplished "quite a bit of writing in preparation" and claims that the positive responses he's received from publishers so far has been "pretty overwhelming."
Though Ayers' book may send Gunvalson running for the hills, his real victim is said to be her daughter Briana, whom he's feuded with plenty of times on RHOC.
"She hates my guts," he said of Briana. "She got paid handsomely the past three seasons to do nothing but bring drama into her own mom's life regarding me. I'm going to expose all of that."
Meanwhile, Vicki wants nothing to do with her ex, telling RadarOnline.com exclusively that she has not seen Brooks since she threw him out after his alleged cancer scam was revealed.
"He has caused me too much damage and heartache to ever have him in my life again," she told Radar.
Look out Vicki, he may be coming back into your life after all!
Do you think Brooks will rip Vicki and daughter Briana to shreds or is it just big talk for his new book? Sound off in the comments below!