Bethenny Frankel Launches Racist Rant Against Hispanic Kmart Workers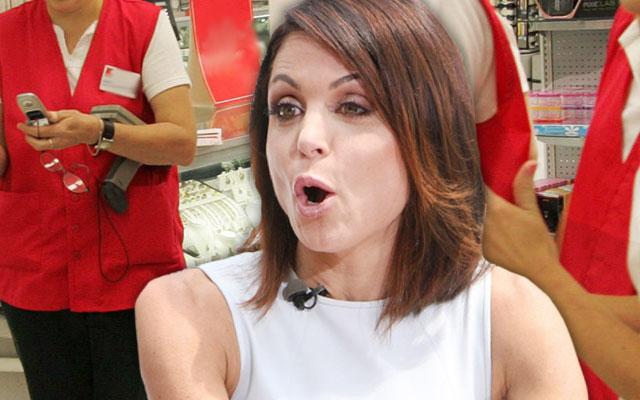 Skinny Girl mogul Bethenny Frankel has a bone to pick with Kmart employees, and she took to Twitter to air her grievances.
The 45-year-old stopped by a local Kmart Jan. 22 to find winter shoes for her 5-year-old daughter, Bryn, and was dissatisfied with the level of service she received. "Wow @Kmart has 2 registers open w 5 other employees standing around & two speak no English whatsoever. Shoes are spats right," she asked on Twitter, botching the Spanish word, "Zapatos," which means shoes. "Not even attempting kids' snow boots in Spanish," she continued.
Article continues below advertisement
Outraged fans struck back at Frankel, calling her racist. But the Real Housewives Of New York star stuck by her complaints. "No excuse for being at a retailer & not able to be directed to what u need. 0 to do w race. I'll explain but can't understand it for you." Then, in what fans perceived as an effort to win back good will, she tweeted, "This is so heart breaking. I have never seen it like this. I just picked up a limping man & his groceries in a parking lot. Be safe."
Do you find anything wrong with Frankel's rant? Let us know in the comments section below.