Porsha Williams & Cynthia Bailey 'Friendly' Post Boat Beatdown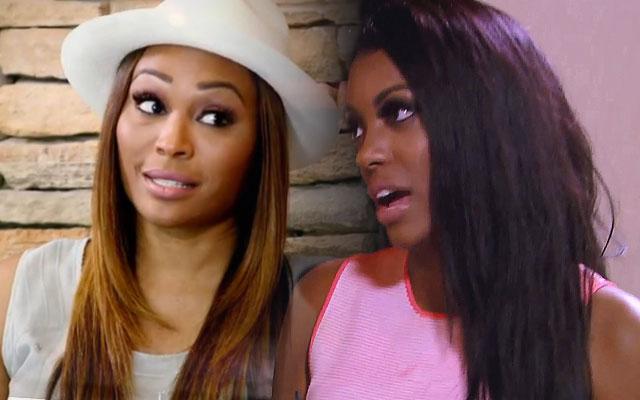 On the last episode of The Real Housewives of Atlanta, Porsha Williams and Cynthia Bailey's fight turned physical following a disagreement during Kenya Moore's luxury boat party.
As RadarOnline.com reported in September, when the incident originally occurred, Williams was rushed to the emergency room with cuts and bruises from Bailey's high-heeled kicks.
Three months later, have the fiery cast members moved on?
Article continues below advertisement
"Porsha and Cynthia are friendly now," a show insider tells Radar, adding that though Williams has forgiven, she hasn't forgotten. "They're by no means best friends, and never will be. But they can get along."
And despite the injuries and anguish resulting from the epic beatdown, Williams, 34, is back to her old self.
"She's fine, mentally and physically," the insider insists.
The blowout battle broke out after Williams called Bailey a "b****" during the festivities.
Though Williams claimed it was all in jest, the 47-year-old model, who's currently in the midst of serious marital problems with husband Peter Thomas, didn't take the name-calling lightly.
"Don't call me a b****!" she screamed.
The fight continues on next week's episode, airing Sunday night on Bravo.