Catch Me If You Can! Teresa Plans To Ditch Bravo Cameras At Prison Release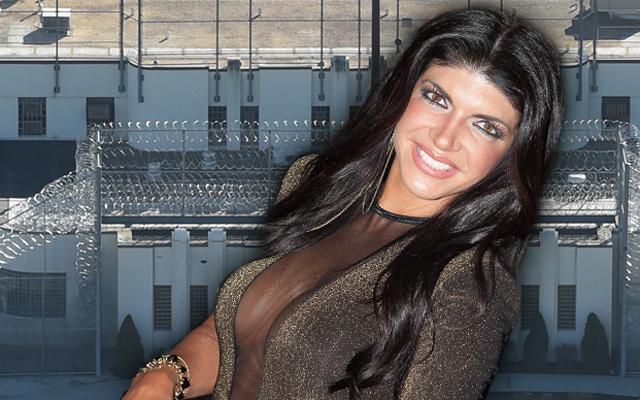 It's a moment that Teresa Giudice and her fans have been waiting for all year. But when The Real Housewives of New Jersey star is finally released from prison later this month, RadarOnline.com has learned, the cameras won't be rolling.
The hot-headed Italian is scheduled to be released from Connecticut's Danbury Correctional Institute on December 23, but according to a family source, "Bravo won't be allowed on the premises at the prison. Officials would never agree to it."
Article continues below advertisement
Instead of filming her emotional departure, "Teresa just wants to be reunited with her family, and get out of there with as little fanfare as possible," the source explained. "There will no doubt be photographers present, but Teresa won't be lingering around. She just wants to get to her house and then she will really believe it's over."
"Joe will definitely be there as Teresa is released and decisions will be made about the girls as well," the insider continued. "It's more of a safety issue, not wanting the kids to be caught up in media frenzy. Teresa would like to keep some moments private as she reunites with her family."
Meanwhile, Giudice is already looking forward to one of her most meaningful holiday seasons ever.
As RadarOnline.com reported, she has already asked Gia, 14, Milania, 10, Gabriella, 9, and Audriana, 6, to buy some gifts for Joe with the help of her family, and she's also made some gifts of her own behind bars. She's even told Joe how to decorate the home for her arrival.
The source added, "Teresa is determined to make this the best Christmas ever! It will be the last time the family will spend the holiday together for several years because of Joe's upcoming prison sentence."