Truce! Teresa Giudice & Melissa Gorga End Feud For Bravo Cameras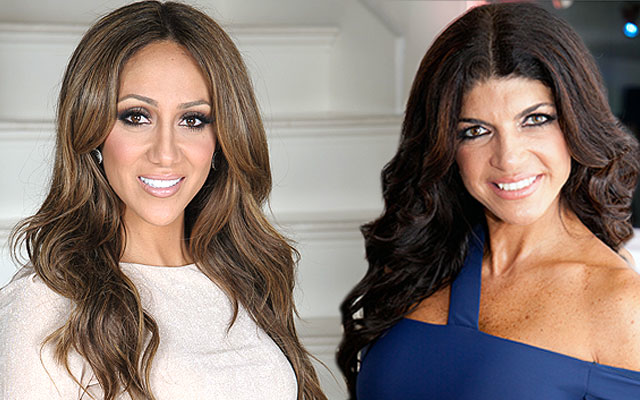 Perhaps prison really has changed Teresa Giudice! One of The Real Housewives of New Jersey star's first order of business after getting out of jail was mending her relationship with sister-in-law Melissa Gorga, RadarOnline.com has learned.
After months of feuding, "Christmas Eve was a time for new beginnings for Melissa and Teresa," a source told Radar. "They had a very real heart to heart as soon as Teresa arrived at Melissa's house. It lasted for about forty-five minutes."
Article continues below advertisement
"Teresa thanked Melissa for looking after her four girls while she was in prison," the source revealed, although Melissa never visited her sister-in-law behind bars.
"The two have had their issues over the years but Teresa gained a new perspective on their relationship while she was in prison," the source continued. "Her brother, Joe, obviously loves Melissa, and Teresa recognizes that is really all that matters. They hope to move forward with new respect and admiration for each other."
Teresa's four daughter's, Gia, 14, Gabriella, 11, Milania, 9, and Audriana, 6, are very close to Melissa and Joe's kids, their cousins, Antonia, 8, Gino, 6, and Joey, 4. Giudice, 43, "will always put her girls first. Getting along with Melissa is in the best interests of her kids. All of the drama is done," the insider added.
However, cast members of RHONJ "believe the kiss and make-up between Teresa and Melissa is all for the show," a RHONJ source claimed. "Why didn't Melissa once visit Teresa in prison? The minute the cameras stop rolling, they'll probably be back not speaking again."
The source revealed, "Expect both to be confronted regarding the authenticity of the truce before long."