Mommy Time & A Makeover! Inside Teresa's First Day At Home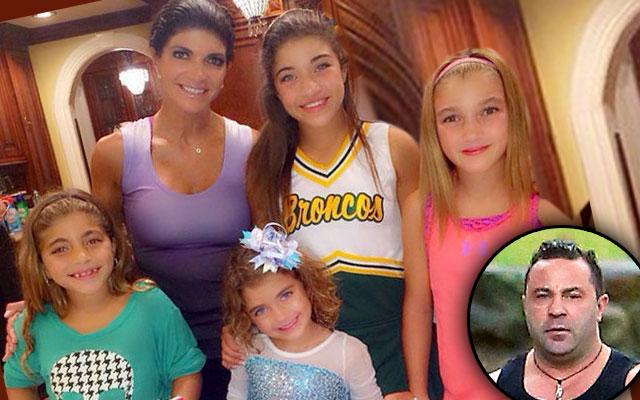 Teresa Giudice's first hours home were full of a lot of cuddling and not much sleep! RadarOnline.com has learned that her children slept in her bed with her husband Joe, on her first night at home after being released from prison.
"There was no doubt the kids would be sleeping with Joe and Teresa in their bedroom," a source told Radar. "There were so many tears and it was extremely emotional during her homecoming."
Article continues below advertisement
Gia, 14, "did go back into her room in the middle of the night," the source said. "But Teresa was beyond happy to be back in her bed again and she didn't get any sleep at all. The adrenaline from the release just has her going into overdrive. She is hoping to get some sleep after all of the excitement of Christmas for the girls winds down."
Up next, Teresa , 43, will be getting a very glamorous make-over before going over to brother Joe's Christmas Eve party, which will be filmed by Bravo, as Radar reported.
Meanwhile, Gia, 14, Gabriella, 10, Milania, 9 and Audriana, 6, "won't let Teresa out of their sight. Everybody is just thrilled to have mom back at home."
As Radar reported, Teresa arrived home from Danbury Correctional Facility early in the morning of December 23.
Joe gifted Teresa a brand-new Lexus for Christmas, which she "was more than thrilled to get. It was such a huge surprise and very thoughtful of him to get for her," the insider added.