End Of An Era? Teresa's Prison Decides Whether She'll Film 'RHONJ' After Release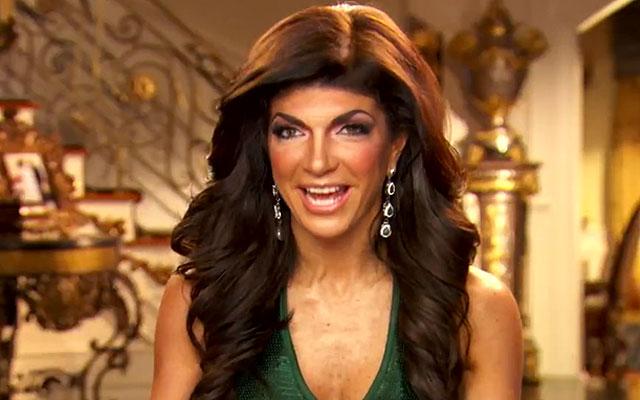 Lights, camera, action! Teresa Giudice will be allowed to film the Real Housewives of New Jersey while under house arrest, RadarOnline.com is exclusively reporting.
Giudice, 43, is expected to be released from prison on December 23, if not earlier, and will begin filming for RHONJ immediately, an insider confirmed.
"Since it's work, it will be allowed, and the Bureau of Prisons has signed off on it," the source told Radar. "Teresa will be permitted to leave the house for work purposes, doctors appointments, to meet with her lawyer, and to go to church."
Article continues below advertisement
As Radar reported, on Christmas Eve, Teresa will go to her brother, Joe Gorga's house, and Bravo cameras will be there to capture the emotional reunion.
"Teresa's lawyer, James Leonard, has done a great job of working with prison staff and probation officials," the insider said. "If there is any question about whether an outing complies with terms of the house arrest, Teresa will err on the side of caution. She will not do anything to jeopardize the terms of her release."
Meanwhile, with Teresa's freedom on the horizon, her husband, Joe, 43, is getting excited to reunite briefly with his wife. Joe is expected to begin serving his own 48-month prison sentence in March.
"Joe is very thrilled to have her back in time for Christmas," the source said. "That was their dream. He misses her immensely and the kids do as well."
Meanwhile, Teresa will be allowed to go to New York for work, but probation officials must be notified. Any other travel will have to wait until after the house arrest ends in February.
"Teresa would love to go to sunny Florida after Christmas, but she understands that won't be happening right away," the source said. "So a trip to the local tanning salon will be a must!"