Decision Time! Teresa Giudice Drops Marriage Bombshell On Eve Of Prison Release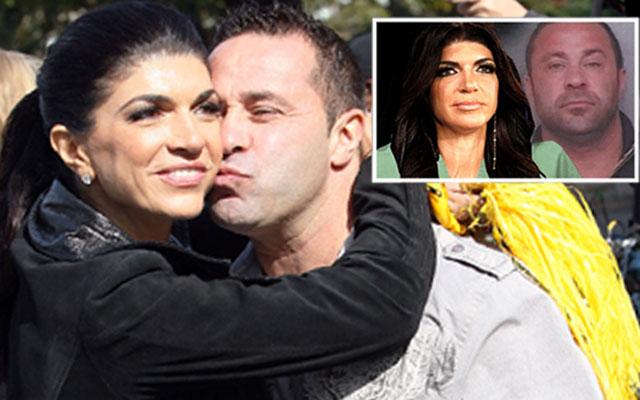 While Teresa Giudice has been serving time behind bars, Joe Giudice has been spotted out on the town with other women, as RadarOnline.com reported. But despite his photographed rendezvous with women who work at strip clubs, Radar can reveal that the 43-year-old housewife is standing by her husband, 43.
"She will never file for divorce," a source told Radar. "They'll never get divorced."
Instead of walking away from her marriage, Teresa is hoping that Joe's time behind bars will give him time to change, according to the insider.
Article continues below advertisement
"She knows that he is not perfect," the source explained. "She's not perfect either — she says nobody is perfect — but her hope is that even though he is going away, there is a silver lining that he will have some time like she did to reflect on the mistakes they've made and to work on himself to become a better person."
For Joe, Teresa hopes time behind bars "will really give him time to work on himself like she worked on herself, so that hopefully with the children and with her, going through all of that with them together as a family, it will make them stronger. She's coming out with a new perspective on life and her hope is so will he."
And with Teresa due to be released early and before Christmas, Joe is getting excited to reunite briefly with his wife.
"Joe is very thrilled to have her back in time for Christmas," the source said. "That was their dream and he misses her immensely and the kids do as well."
"They are all really excited," the source added.
As Radar previously reported, the holiday season for the Giudices will be super special for them this year.
"This is going to be the last Christmas Teresa and Joe have together for four years once he goes away to prison," an insider said. "But they aren't going to discuss it, and will instead focus on their time together."