No Hope? Rob Returns Home From Hospital, Family Urging Rehab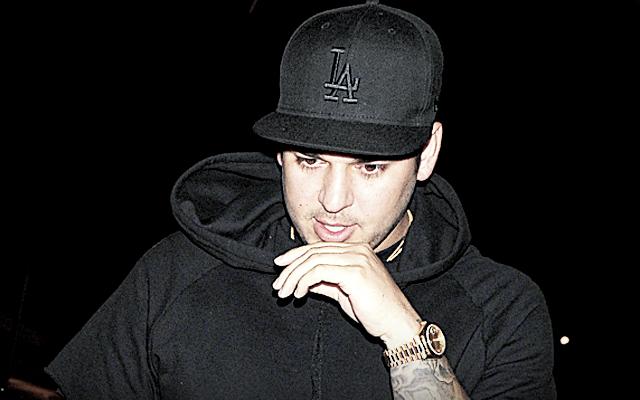 Keeping up with the Kardashians star Rob Kardashian is home from the hospital after being diagnosed with diabetes and other health issues. But RadarOnline.com has exclusively learned from a source close to the family that, although the 28-year-old ailing Kardashian is at home, he is far from recovered!
"Rob does not want to see anyone and he has made that very clear to the whole family," a family insider told Radar. "He is not answering calls or returning anyone's text messages."
Article continues below advertisement
Last night, Rob's older sister – 31-year-old Khloe Kardashian – took to her Instagram to share that she was feeling sad.
According to the insider, "The only person that can even see him right now is Khloe." Indeed, he lives with her.
As Radar previously reported, in recent months Rob's health has slowly deteriorated, and his entire family was concerned as he seemed to have shut them all out.
"Of course Rob is scared right now and he should be," the source told Radar. "His health is the worst it has ever been and, diabetes aside, he has to overcome the mental health issues that seem to be at the center of all of this."
"Everyone is urging him to go to rehab, whether it be a physical rehabilitation rehab or a drug program," the insider added.
"The kid needs help and if he does not get the help he will not be around to see 2017."
Do you think that Rob Kardashian should check into rehab? Tell us your thoughts in the comments below.